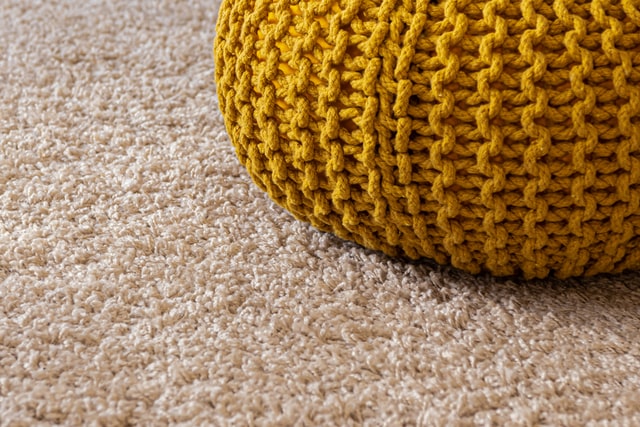 The carpets in your home will need to be cleaned every once in a while. Doing the cleaning on your own will be time-consuming but there are ways to do it yourself. You of course also have the option of a professional carpet cleaner or cleaning company. Are you asking yourself: 'Can I clean my carpet as well as a professional?'. In this blog, we highlight some considerations to have in mind when cleaning your carpets or choosing a carpet cleaning company:
Natural Home Cleaning
When vacuuming isn't enough, you can make up your own carpet cleaning solution by 1/4 cup of bicarbonate or soda with 1/4 cup of vinegar. This can be mixed into a paste and allowed to sit on the carpet for a few minutes before being vacuumed. If you have a steam cleaner this can be very effective on carpets. It can remove stains and kill bacteria and there's no need for harmful chemicals. Another option if you have an electric carpet cleaner is to simply fill it with hot water instead of carpet cleaning fluid as this is often as effective but without the chemicals.
Renting a Carpet Cleaner
We are big advocates for renting or borrowing household items that you infrequently use. The Library Of Things helps you save space and money by renting out things like tools, sewing machines and carpet cleaners! Alternatively, you can share an item within a community such as a village or housing block and pass it around when needed.
Professional Carpet Cleaning
Sometimes, you need a professional service to remove tough stains and access the highest quality and most effective products and techniques. There are more benefits to professional carpet cleaning in this blog. Ask about the training and certifications of the technicians in the company. Experience is also a key consideration when looking for a carpet cleaning company so they are aware of the common challenges that come with the line of work. The reviews online can give you insights and reassurance too.
Finally, consider looking for a local company. The more jobs there are in your local community, the more the area will thrive and employees are less likely to have to commute to work which is good for the environment.
---
Thank you for reading and we hope you have more clarity on the answer to the question: can I clean my carpet as well as a professional?'. If you would like further advice on how to effectively clean and extend the life of your carpet, check out this blog for our top 5 carpet cleaning tips.
Join Us!
Sign up today to receive a FREE printable guide to decluttering ANY space and monthly emails packed with inspiration to help you on your tidying journey