There's always a good reason to improve your home. For most, increasing its value is the core reason for investing their money into it.
If you're a home owner, perhaps you're thinking of selling your home soon. If you have a buy-to-let, you may want to drive up the rental price. Or maybe you simply feel like you've worked hard and deserve to spend your hard earned money on your home to make it exactly how you want it. Whatever your reason for wanting to add value to your home, if you're unsure on exactly what to do, take a look at these fabulous ways to start:
Declutter
That's right, you've heard it here before! But creating a clutter-free look and calm ambiance will make your home more desirable both to others and yourself. Clear surfaces and clean lines will ensure the house is easier to clean and this can not be underestimated in terms of creating an inviting sanctuary. And if you do decide to move, it will be a far easier process if you only surround yourself which what adds true value to your life.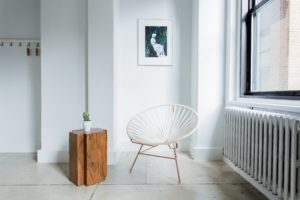 Add solar panels
You're no doubt aware that our planet is suffering from the effects of global warming thanks to all of the oil that we are burning. Solar panels are a fantastic way of cutting out the need to use gas guzzling fuels to power your home. While they involve initial outlay to install, they will pay for themselves within a year and also dramatically reduce your electricity bills, especially during the sunnier months. Another fantastic part of solar panels is that they are a very attractive quality to have if and when you come to sell your home; therefore increasing value.
Consider a conservatory
Have you ever looked at conservatories that you've passed and dreamed of your own? The great thing about conservatories is that they rarely require planning permission (one less thing to do) and they add an extra room to your home (more space and value). So, perhaps you will fill yours will plush chairs and couches to enjoy the view, or maybe you'll use it as a dining area so that you feel like you're outside even on the greyest of days. 
Think about your curb appeal
When you purchased or rented your home, can you remember what you felt like when you were approaching it? Did you keep revisiting the image of the outside? Studies show that first impressions that buyers or renters get from your home REALLY count. Many people have admitted that if the front of the property they're viewing doesn't appeal to them, then they've pretty much already made up their mind on whether they are going to buy it or not. Add curb appeal to your home to not only attract buyers but also again, increase the value. Paint the front door, clear any garden clutter, broken or uneven paving and add some simple foliage to frame the entrance and make an impact.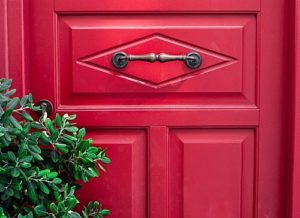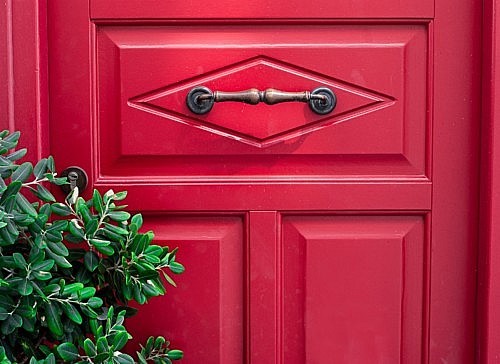 Add another bedroom
Finally, a fantastic way of adding more value to your home is by adding another bedroom. Perhaps you've got a room that is quite large that you can split in two with a partition wall (look into whether you'll need planning permission). Maybe you've got a room that isn't used very much downstairs or a cellar which can be converted. Or you could consider having a loft conversion as a relatively cheap way to create extra space. An added advantage could be that it will create more room of guests, giving you more opportunity to enjoy your home experience.
---
Thanks so much for reading!
A Tidy Mind
Join Us!
Sign up today to receive a FREE printable guide to decluttering ANY space and monthly emails packed with inspiration to help you on your tidying journey