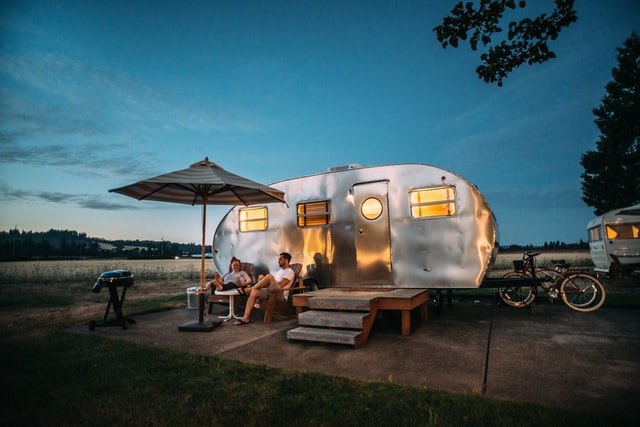 With the warm weather firmly here and the days getting longer – summer is just around the corner. This is the perfect time to start that hobby that you have always wanted to try, or find something new to occupy yourself now you may have a bit more free time! It may be that you will have to do a bit of trial and error of different hobbies before working out what is for you – but I promise it will be worth the effort in the end.
Camping
Camping is a great hobby as it comes with different aspects to learn and explore. It can be a great way to unplug from reality and relax somewhere off the grid. It is a perfect time to go away with a loved one or family, and build a better relationship whilst exploring a new location in the sun.
Fishing
If you are looking for a more relaxing chilled-out hobby, fishing is one of the best hobbies to pick to spend time with friends outdoors. There are also many additional benefits to finishing than what meets the eye, from improved concentration to fitness levels. It is a great way of getting out of the house and exploring and learning more about nature.
Cooking
Cooking may seem like a simple or boring hobby to begin with, but once you get your teeth sunk into this one – there will be no turning back! Why not have a look at some international recipes and try to cook some unique foods that you have never tried before. You could even treat yourself to a fancy You could even treat yourself to a fancy new wok or chopping board to make the experience more enjoyable and easier.
Learn to play an instrument
One of the most envy-inducing hobbies is when someone knows how to play an instrument well – not only will this be bound to impress your friends, it is also a great life skill to pick up that will last a lifetime – not just a summer. Not only is an instrument a fun thing to learn, but there has also been plenty of research that proves that playing an instrument can actually make you smarter, as it improves cognitive function, memory, creativity, and patience. Furthermore, this could also bring you a sense of achievement and a new found confidence, so what are you waiting for?
If you're going camping later this summer or later in the year, check out our blog on Autumn camping!
Thanks for reading
A Tidy Mind
Join Us!
Sign up today to receive a FREE printable guide to decluttering ANY space and monthly emails packed with inspiration to help you on your tidying journey