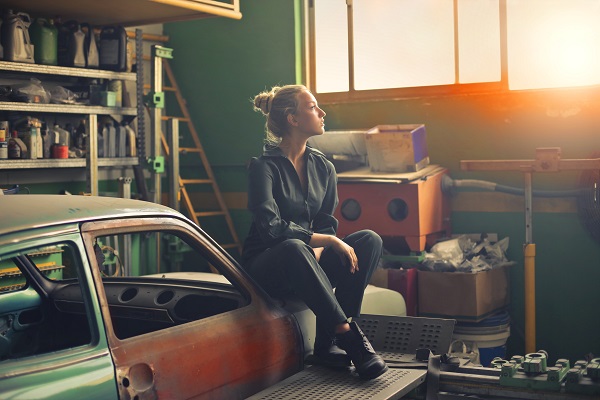 Decluttering your home frees up space by removing items you no longer need or use regularly. Ideally, we recommend avoiding using storage units if you can. But sometimes, it makes sense to consider one. Foe example: if you are moving home and need temporary storage. Or if you want to keep certain items of furniture but your current living situation can't accommodate them. Storage units offer affordable space alternatives for storing such belongings securely. If you decide to declutter your home and need to keep some of your items in a storage facility, you should first find a suitable unit.  
Below are five steps to help you find storage units that suit your needs when decluttering your home: 
Step 1: Know The Kind Of Storage Unit You Need 
The first thing you should do when picking a storage unit is to determine the kind of storage you need for your belongings. Storage units vary in type and size, so you need to determine which is right for you. You need a large storage unit if you have large items to store.  
As you think about your storage needs, consider the unit's location too. Determine whether you want the unit close to your home or farther away, where you can pay a lesser price. If your budget allows it, opt for a storage unit close to your home. Such a unit enables you to access your items easily whenever you need to. 
Step 2: Determine Which Features Matter To You 
When choosing storage units, be clear about the most important features. While it's essential to consider the size and drive-up access, you should also know the level of security you'll need for your items and whether climate control options would be necessary. 
If you need clarification on what you need, conduct online research to see which features would be worth paying for before you engage any storage company. 
Step 3: Get Recommendations 
When sourcing a storage unit, recommendations can give you an idea of storage unit facilities to consider. Family members or previous clients can help you identify facilities that offer the best value in your preferred location. Such information comes in handy if you need to familiarize yourself with the amenities available in such facilities and their costs.  
Other additional details that they can share with you include climate control features in the facility and weight requirements. Climate control is critical if you plan to store items that are sensitive to temperature fluctuations, like vintage furniture and fine art. 
Getting information about weight restrictions beforehand is also vital if you plan to keep large objects or heavy furniture in the storage unit.  
Step 4: Compare Costs 
Once you decide what kind of storage unit you need and the location, start shopping and comparing prices. Be sure to get details about the cleaning and maintenance of the facility. You should also pay attention to the security features of the facility to ensure your belongings are in a clean, safe environment.   
Some storage units charge for extra services. Consider those and compare the costs to other units in the area to see whether the rates are reasonable. Remember to read customer reviews during your search.  
Cost structures vary from one storage company to another. It'd be ideal to opt for companies that use month-by-month cost structures without administration fees or deposits. Doing this allows you to pay for what you use only. Read the contract's fine print before signing to see whether cancellation fees apply.  
Further, ensure that your credit card details are safe and that the company won't process payment until you're ready to use the storage unit. Keep off companies that charge you whenever you access your unit. 
Step 5: Prioritise Quality 
When choosing a storage unit for your belongings, prioritize quality over price. High-quality units are dry, well-lit, and secure. The units should be fitted with good drainage to prevent damage to items due to water seepage or spills.  
Find out whether the storage company offers insurance on stored items. Some storage companies don't provide insurance but hold clients' items in case of theft or damage. Others charge customers additional fees based on the period between the filing of a claim and the actual pay out.  
Final Thoughts  
When decluttering your home, you may not have space to store items that you consider essential but don't use on a daily basis. Storage units come in handy in providing such space. However, there are numerous storage companies in the market; not all can offer you what you want. 
This means you'll have to invest time and energy to find a unit to suit your needs. If you're wondering how to find the right storage facility for your items, following the five steps discussed above can increase your chances of doing so quickly.
Join Us!
Sign up today to receive a FREE printable guide to decluttering ANY space and monthly emails packed with inspiration to help you on your tidying journey