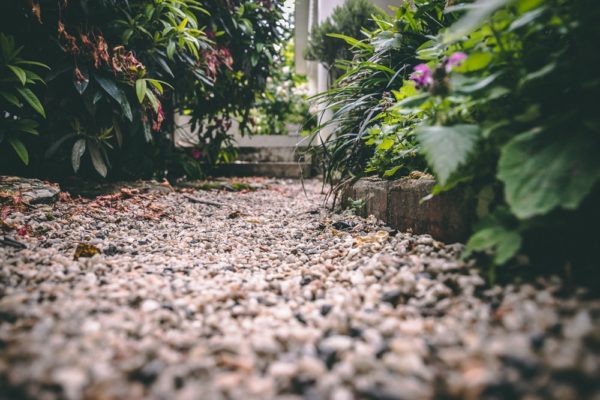 As summer approaches, many are thinking about making improvements to their gardens. Garden space is valuable and anyone lucky enough to have it will want to make the space into a sanctuary.  Thinking practically is as important as the aesthetics to create your treasured environment. It's important that your garden possesses a few patches of shade so that people and animals can cool down in the warmer months.
After all, while summer won't be here until late June, the entirety of 2020 seemed to go by almost in a blur. Therefore, getting ahead of the forthcoming seasonal shifts and creating a few shade-friendly areas is undoubtedly in your best interests today.
Additionally, last year the hottest August day for 17 years also arrived,  and it's not uncommon for a few choice temperatures records to be broken on occasion with erratic and unpredictable British weather. Because of this, something as simple as shade can really make a big difference.
How to create more shade in your garden.
Install Taller Fences
The first and likely easiest option you have available to you for how to create more shade in your garden is to trade your current fence for a taller type.
You'll find precisely what you need at Buy Fencing Direct, who have an extensive range of beautiful fences, which you can shop for by size or fence panel type. Not only will you acquire some extra shade here, but also a beautiful backdrop that is anti-rot guaranteed and wonderful to behold on its own too. Every offer is affordable, and the terms of the trade are customer friendly indeed, with free delivery on orders over £300.
This is a great way to kill two birds with one stone quickly and efficiently, adding a sense of style to your garden while increasing the amount of shade that can be enjoyed with a solid perimeter of the stuff. Once all is in place, you could line the fencing with benches or sun loungers, upon which you can comfortably relax if you need an escape from the summer sun.
Plant Fast Growing Trees
Not all trees take decades to flourish, with some growing several feet in a short year only.
Consult some trusted opinions for fast growing native species of tree, and in a few short years, you should have a line of towering greenery that will provide ample shade forever after. Alder, rowan, hazel, and silver birch trees should do a fine job in this endeavour of yours.
Make sure you plant them strategically, taking good care not to have them spilling over onto neighbouring lawns. Furthermore, it might be a good idea to negotiate with them, as your preferences for shade may not quite align with theirs. Ensure you're not stepping on any toes by talking to them first.
Of course, one of the delights about using trees for shade is that sometimes, the odd ray of sun will beam through a branch or two. This could cast delightful moving patterns on your lawn, or even just create some mesmerising instances of wonderful lighting for you to enjoy. They're also beautiful additions to a garden in their own right, and may also encourage wildlife such as singing birds to visit your garden for a spell.
Sit Alongside the Shed
Sheds have many uses, mainly in the provision of storage solutions and keeping dangerous equipment safely out of the way.
However, it might be their inclusion in your garden could provide some extra shade too, so long as they're positioned in the correct fashion. Larger variations will obviously yield better results in blocking out the sun, so look around and see what bulkier additions will fit suitably in your garden.
Once built, you could arrange a cute little seating area in the shade of the structure. Benches, chairs, and/or picnic tables are all worthy of inclusion here, providing a cosy and intimate setting that is free of oppressive heat or blinding light.
Create Social Shade
Last but not least, depending on the size of your garden, it might be that some additions can encourage socialisation while simultaneously providing ample shade.
For smaller gardens, some comfortable and cosy patio seating arrangements can be capped off nicely with the addition of a parasol. A handful of folks may then sit beneath it in the shade it provides, though the only downside is that only a limited number of people will be able to enjoy this at a time. Additional features like gazebos also have plenty to offer in the way of fun and relaxation, and they can fit suitably into medium sized gardens also.
For larger gardens, features such as pavilions, pop-up canopies may work wonders here. These are great for making sure that any larger numbers of people you host (once pandemic rules allow) all have a place to go should the summer heat become a touch too oppressive. Of course, the only drawback here is that they do require a great deal of space, likely more than the typical garden might have to offer.
---
Still, no matter the size, you can work out how to create more shade in your garden in fanciful forms, one way or another. Explore your options, and you'll surely find something soon that fits in perfectly.
Need more tips to make your garden a space you love? Read about tips to get your garden post lock-down ready or 5 garden improvements that will boost your property's value.
Join Us!
Sign up today to receive a FREE printable guide to decluttering ANY space and monthly emails packed with inspiration to help you on your tidying journey