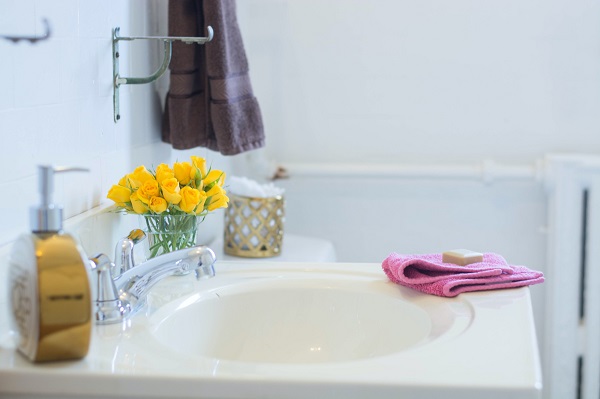 Your bathroom might not be the heart of your home, but it's still a pivotal room. You use it multiple times a day, whether that's to clean yourself or do your business. So, it deserves to look appealing. The great news is that when it comes to how to give your bathroom a new lease of life, it's usually a simple project.
As with any room, the bathroom can lose its lustre over time and become somewhere you don't really want to be. However, there are a few things you can do to turn that around and give the room a revamp.
Re-grout Your Tiles
Tiles make an excellent addition to any bathroom, but the grout that holds them together isn't quite so appealing. It doesn't take long for this stuff to become mouldy, leaving your bathroom walls looking dirty.
If that's happened in your bathroom, it might be time to do some regrouting. Don't worry; this isn't a difficult process. While it can be fiddly, it's easy enough to do by yourself if you follow these steps. Once you've finished, you'll have a sense of accomplishment and your tiles will look brand new.
Get Your Drains Seen To
The more you use your bathroom, the likelier your plumbing is to suffer problems. Wear and tear is natural for drains, and over time, this can result in breaks and blockages. Obviously, that's not ideal, especially as it can lead to bad odours and backed up water, which can ruin your bathroom's appeal.
Thankfully, you can deal with issues like this quickly as there are domestic drainage solutions which use the the latest technology and operate a 1 hour emergency service. You can also call organisations like this drain cleaning company in London. Unblocking drains is one of their specialities, alongside drain repairs, drain surveys, and drain tracing. So, whether it's your toilet, bath, or sink that's causing a problem, Drain Detectives can resolve the problem affordably and efficiently. Plus, they're available 24/7 for London residents, so if an emergency comes up, you don't have to wait to get it resolved.
Change The Colour Scheme
Colour always does well to liven up a room. If your bathroom walls are neutral, or it's been a while since they received a new coat, then why not repaint them? They don't have to be a bold colour – pastels work well in a bathroom – but some colour can really do the room good.
What's more, you don't even need to go crazy with the paint if that's too much effort. You can always just create an accent wall or maybe invest in some colourful towels. Small splashes of colour like this can still have an impact.
Invest In Some Plants
No matter what room you're designing, indoor plants are always a good idea. They add some colour to the surroundings, while also giving the space a bit more life. Plus, depending on the plant you get, they smell quite nice too.
The bathroom might not seem like the best place to put one of these due to the humidity. However, all these plants thrive in such conditions, meaning they're perfect for this part of the house. Buy one or two of these, and you'll find that your bathroom becomes a lot more inviting.
---
You don't have to give your bathroom a complete makeover if you want to give it a new lease of life. With these suggestions, you can make the room appear brand new, even though you haven't done that much to change it.
Join Us!
Sign up today to receive a FREE printable guide to decluttering ANY space and monthly emails packed with inspiration to help you on your tidying journey