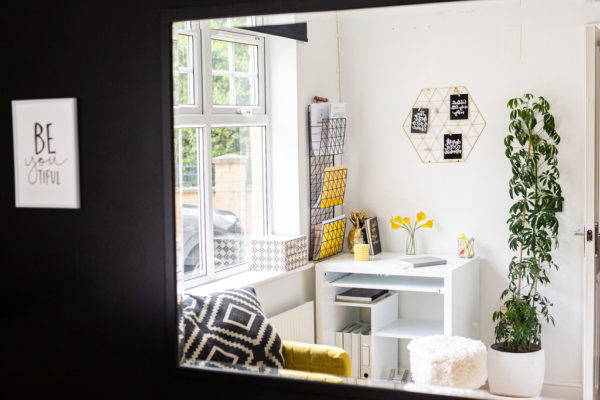 How to Keep Your Home Office Organised
Between the effects of the recent lockdowns, and the digital age we are living in creating a lot of online jobs and careers, more and more of us are working from home. There is more reason now than ever to get your office in ship shape. If you have a home office, even if you don't use it regularly, you might have it sprung on you.
Now that offices know that working from home is an option, they won't allow you to take a day off for a 20-minute doctor's appointment, and instead will expect you to work from home. As the seasons grow colder there's more of a chance of you getting snowed in. If you have a laptop or PC at home, you will be expected to keep working.
You will need it even more if you are in the digital industry. eCommerce, digital marketing, a lot of other sectors are making working from home very attractive, but if you want to make a success of it, you will need a decent office. How your office looks reflects on you, so if you are holding Zoom meetings with an abandoned treadmill behind you or piles of files, you may come across as unprofessional.
In order to put your best foot forward, and to keep your own mind uncluttered at the same time, give that office the TLC it deserves with our guide.
Choose items that double as functional
Since the core idea of an office is to work, everything you buy should serve some purpose, but that doesn't mean you can't have anything pretty. You can go out and get some stationary that reflects who you are, like copper wire grid panels full of items, or classy fountain pens.
If you have moved into a spare bedroom, that might have perhaps doubled as an unofficial cupboard, you can look into furniture like desks and sideboards that allow for a decent amount of storage. You will be surprised just how clear your mind feels, ready for work, when your space is cleared.
Think about the chair you're working in. If you made do with a spare dining chair or fished a garden chair out of the shed, you need to get rid of that. You are doing long-term damage to your body by sitting in an unsupportive chair. Branch's ergonomic chair looks professional, coming in a range of colour options, and offers lumbar support to keep your posture good. You won't gain any musculoskeletal disorders when you are in a healthier resting position enforced by an ergonomic chair.
Add a low maintenance plant to your office. Plants will fill the room with oxygen, and are proven to make you more aware, lower blood pressure, in turn making you feel less stress, improve your mood, and lower the noise levels.
Keep your home office organised by making use of vertical space. Buy tall furniture that will hold a lot or install shelves for all your books that reach the ceiling. There are a lot of ways to use vertical space that get forgotten, that are pleasing to the eye. And while we're on the subject…
Make your office look good to clients
If you have a job that regularly sees you clicking Zoom for the latest meeting, you might need to do something about your surroundings. Particularly if you are someone who has to talk to clients or pitch to investors. It's important to put your best foot forward to appear professional, and they will judge you on your mountains of files strewn about.
To keep your home office organised, have a declutter in your office and find a place for everything. That place doesn't have to be inside the office. Charity shops are not picky about what they take in, including furniture if you need to get rid of the crib that's been in the corner for a decade. If you can't bear to part with anything big though, you can look into storing it.
Once you have cleared the room of junk, consider how it looks to the webcam. That's what your clients and investors will see you through, so you will want to play to it. Whether you are thinking of adding an accent wall, a bookcase, or an art gallery, make sure it's behind you for everyone to see. It bears mentioning, since it's an easy mistake to make. You would assume you want to look at it. And you will look at it, every time you walk into the room, but the webcam will only see it if it's behind you.
Read our related blogs on:
5 reasons why used office furniture is the way to go
Join Us!
Sign up today to receive a FREE printable guide to decluttering ANY space and monthly emails packed with inspiration to help you on your tidying journey