I'm delighted to bring you this guest blog from Fresh Start Living. Making the most out of the homes we have and the 'don't move, improve' attitude is a very empowering way to think, not to mention exciting! Read on for tips on how can you make the very best out of the space you have. Thank you to Beth & Jon for sharing.



Hi, we're Beth and Jon, the founders of Fresh Start Living .  We are interior designers and home renovation experts, helping people to make the most of their home.  That can be anything from refreshing a specific room, re-configuring the space people are have all the way through to large-scale extensions and conversions.
We're so excited to be asked to write a guest blog for Kate at A Tidy Mind.  Although the services we offer are different, we have found that there are many things in common when it comes to our work with clients: how privileged we feel to be invited into people's homes, how strong the emotive connection is between people and their home space and how people often struggle to see the wood for the trees when it comes to their own space.
With that in mind, this blog post includes our 5 top tips for utilising the space that you already have in your home (rather than extending or building new spaces).
Create dedicated zones even if your home is open plan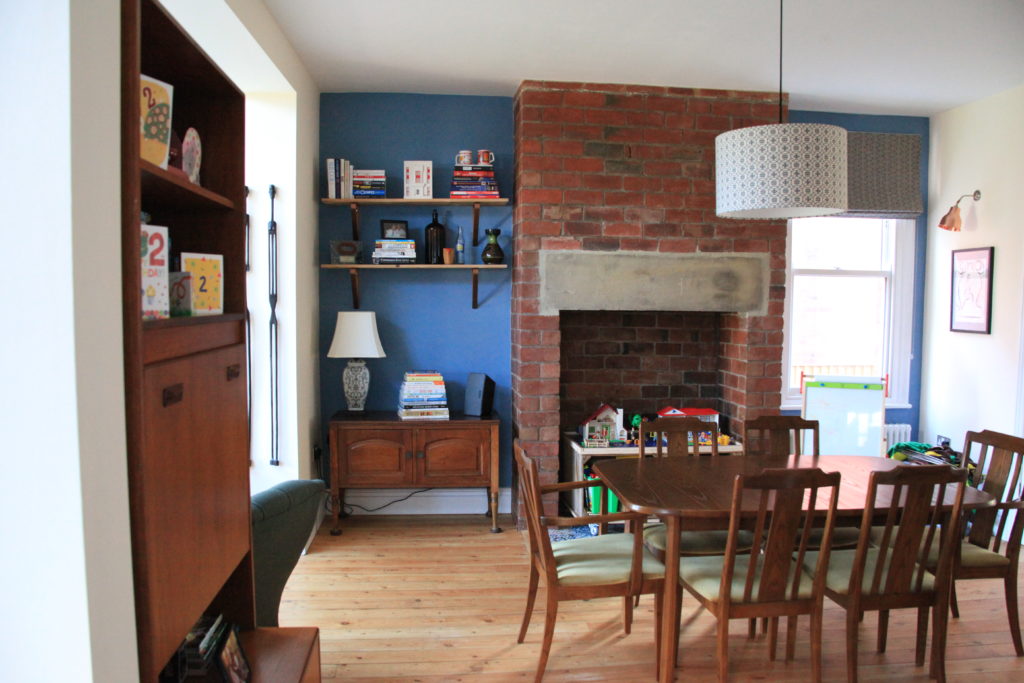 Modern living now means more open plan homes with no separation between cooking, dining and general living.  However, we think it's really important to think about how you're going to use the space. From here you create zones for each of these activities. Then you can decide what furniture and storage you need in each.  Where will you need comfy seating vs. formal eating seating?  Where will the kids play/do their homework?
Utilise dead zones for storage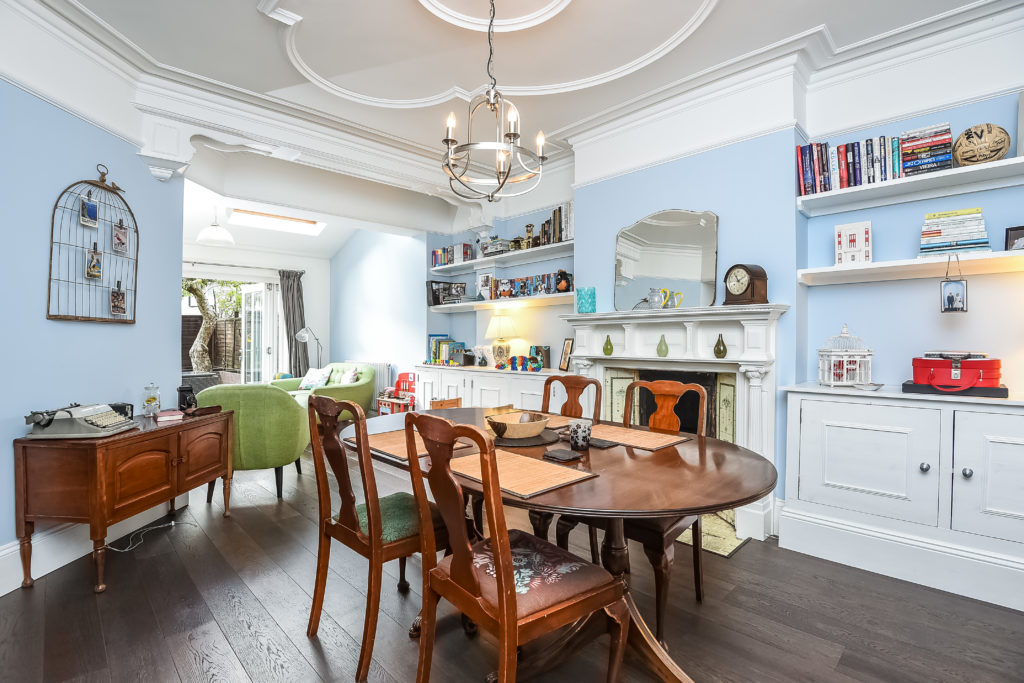 Every home we've visited has got spaces that aren't used for any purpose. These are prime to be converted into storage areas.  Key examples are spaces under the stairs, alcoves either side of a chimney breast and under the eaves in loft conversions.  There are many different ways to utilise these spaces. For example: buying off the shelf pieces to fill the space. Or even getting a bespoke piece of joinery created.  We think a combination of both works well for the space and your wallet!
Consider creating new rooms within your current space
Muddy boots, drying laundry, piles of clothes for ironing. None of them particularly exciting things but all vitally important to making our lives function.  These things are usually housed in spaces that aren't designed for them: laundry drying in spare bedrooms, ironing happening in the living room and muddy boots by the back door to the garden.  But what if you could make the box room a laundry room, or add some stud walls to create a utility/boot room at the back of the house?  None of these things need to cost a fortune but can make a world of difference to how you live.
Make storage fit for purpose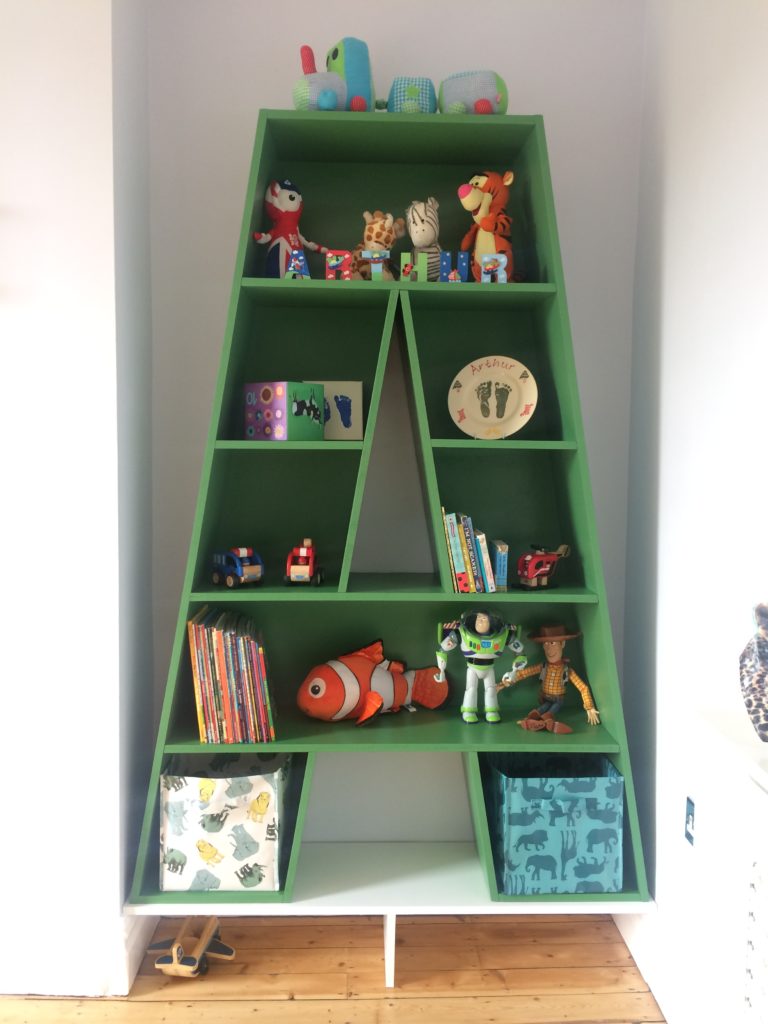 Rather than creating or building storage for storage's sake, really think about what it is that you are looking to store and how often you'll be needing to access those things.  The last thing you want is to be scrambling at the back of a cupboard for essential daily or weekly items.  Having pull out drawers or boxes on castors can mean that your things are more accessible.
Think about furniture from a functionality point of view as well as aesthetic
There are so many beautiful pieces of furniture out there from luxury velvet sofas to vintage console tables.  But rather than just buy a piece of furniture for the way that it looks what about considering whether it can help you function better in your space?  Cabin beds are a fantastic way to create more floor space in a small children's bedroom.  Or how about a king size bed with storage under the mattress for all the bedding and towels?  Anything that can be dual-purpose means you're maximising your space and being efficient.
If you are thinking about make the most of the space in your home and need some help or interior design inspiration, do visit the Fresh Start Living website to get in touch.
Beth & Jon x
For more space planning inspiration and tips from the A Tidy Mind blog, check out:
3 simple way to find extra space in your home
How can roof windows benefit your space
What makes a beautiful, modern office space
Join Us!
Sign up today to receive a FREE printable guide to decluttering ANY space and monthly emails packed with inspiration to help you on your tidying journey