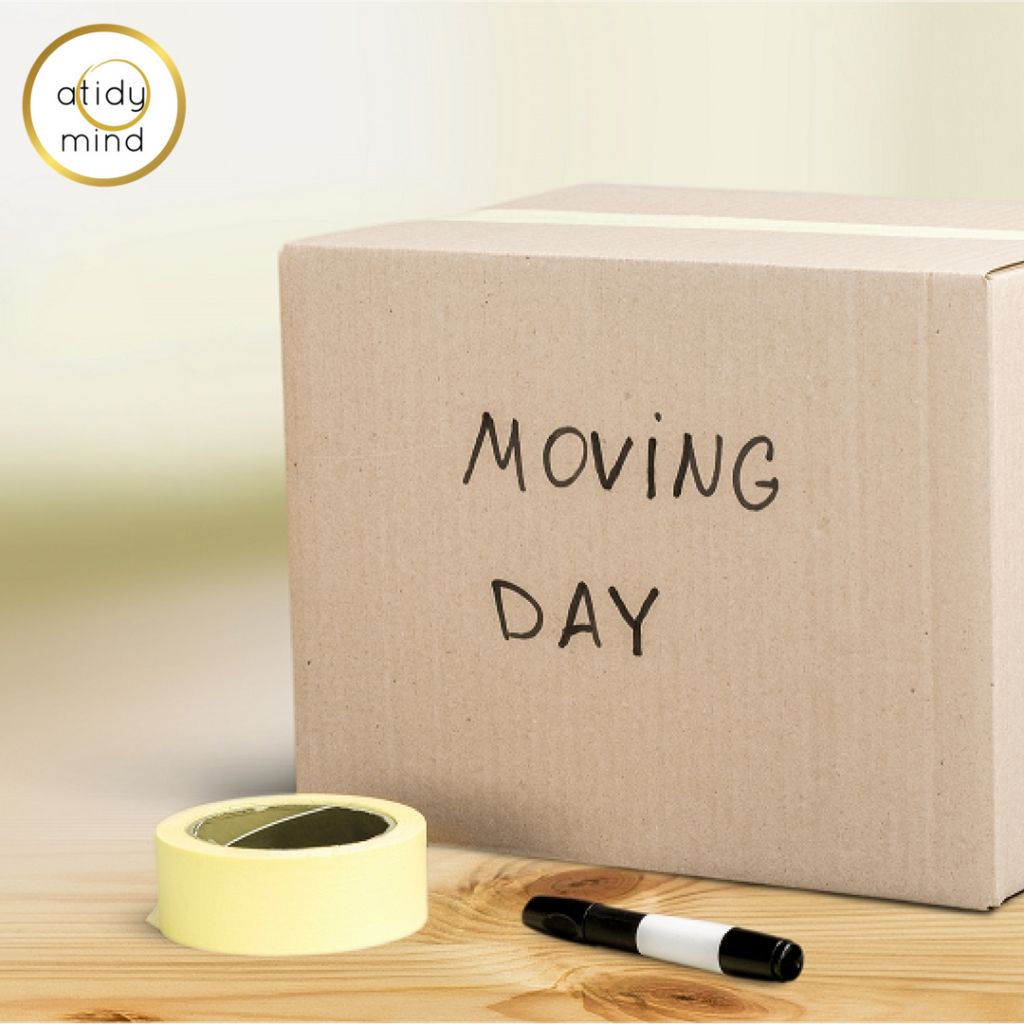 As we head into the new year, it is the start of a new chapter for us all, and the closing of a rather dreadful year for many. While for some of us, we might be starting the new year with a new job or a new pet, for others, moving to a new house is the triggering of a new beginning. This is an exciting time for anyone, with a lot to remember; particularly, those with children who are more excited than you are! If you are finding yourself in the position where you will be moving to a new home in the new year, and are looking for a little bit of guidance, we have compiled a helpful list of things to consider, to make the big move that bit easier.
---
Decluttering and Organising
Sentimental people among us like to keep hold of treasured belongings for as long as possible. With a whole host of memories attached to them, they are a part of their being. Naturally, over time, we collect more and more belongings, but this can cause some issues when moving to a new house – especially when downsizing. If you are in the position where you are downsizing your residence, decluttering and organising your belongings is an excellent place to start when packing up. Sorting the belongings into a range of different piles will enable you to distinguish between everyday items that you use regularly, and items which you have not used for a while. Consider donating the unused items to a charity shop or other similar organisations, where they can be distributed to someone in need.
---
Storing Your Belongings
This is something that most people will need to consider when moving to a new house, most certainly if you are moving a great distance away from your current home. Storing your belongings in a suitable location is paramount to ensuring their safety from thieves, and also a way to ensure that they don't get damaged by the weather and other factors. Whether looking for Oxford storage, or somewhere to keep your belongings safe in Oadby, there is a suitable storage facility out there for any situation. Jennings Storage are an example of a professional storage company, providing cheap, self-storage containers to people moving to a new house like yourself. To find out more about the services that are on offer, and how you can make them work for you, head to their website. Our clients often need help organising their childrens' belongings and if that's you, check out our blog 3 Children Toy Storage Tips In Your Brand New House.
---
Setting Up Utilities
While it is paramount to consider the ways that you will be transporting your belongings from A to B, there are other factors of moving to a new house that must also be remembered. Setting up the utilities and bills for your new home is extremely important; you don't want to find yourself without electricity or water. Ensuring that this is completed soon after moving into your new home, will ensure that you are as comfortable as possible while settling into your new abode, and make certain you can get a well-deserved cuppa when unpacking!
---
Remember to Relax
Moving to a new house – and in most cases, a new area – can indeed be a stress-inducing time in anyone's life. Finding a new school for your children, registering at a new doctor's surgery and veterinary practice; it appears like there are endless things to do with the list getting longer by the day! Remembering to take a moment to breathe is vitally important. There are facilities available out there which can help you in this exciting time in your life. You are not on your own, and when relying on the help that is available, your move will go as smoothly as possible!
Join Us!
Sign up today to receive a FREE printable guide to decluttering ANY space and monthly emails packed with inspiration to help you on your tidying journey