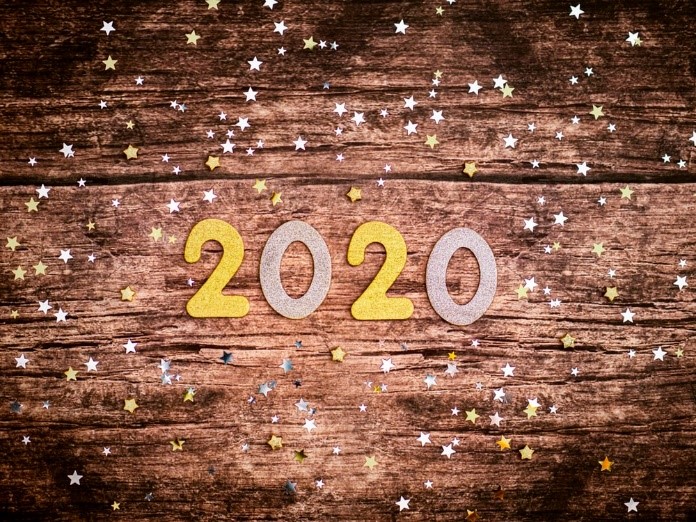 A new year & decade is almost upon us! January is a fabulous month to declutter your home & streamline your life. Forget big, scary 'resolutions'. Maybe what's needed is less rather than more. Caroline shares some simple decluttering tips below. If you would like professional help to tackle your clutter, Caroline is based in Wakefield & covers all surrounding areas. As a team, we cover all of Yorkshire, plus London & West Midlands too.
Is anyone else poking their head out of their Christmas bubble of; family, friends, wonderful walks & delicious nibbles to think about their plans for 2020?
If your ambition for the New Year is to tackle the clutter in your home then read on… I hope my top 5 decluttering hints & tips will help to get you started.
DON'T JUST DIVE IN, HAVE A PLAN
It's best to decide which room, cupboard, drawer you are going to start decluttering & stick to that area.  Don't start with anything sentimental or paperwork which can be time consuming & remember it's going to look worse before it gets better.
Get a box ready to put by the door, you can use this to put any items in which don't belong in the area you are decluttering, this way you're less likely to get distracted during your decluttering sessions by going into other rooms.
WHEN TO START
Starting can feel overwhelming, try to not overthink it.  Keep it simple, I tend to start at one end of the room & work my way around.
Allocate some calm & free time so you're not rushing the decluttering process.  Also, build in time at the end of your decluttering session to tidy up & drop off donations at the charity shop or recycling at your local refuse centre.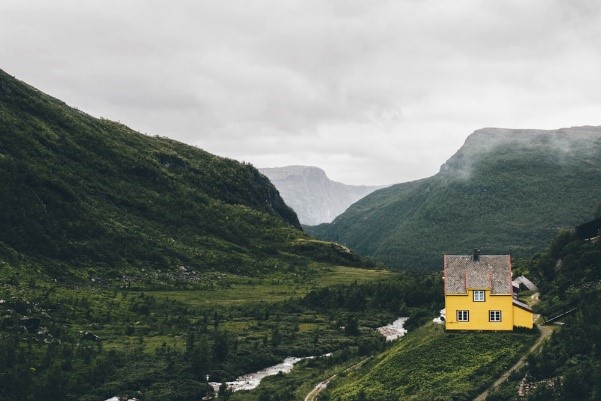 WHAT TO KEEP & WHAT NOT TO KEEP
Go through every item one by one & decide if you; love it, use it, need it.  If you decide to keep an item allocate it a home near to where it is used.
You may decide to donate, recycle or tip your unwanted items.  Coloured bags or labelled boxes are useful during this decision process so you don't get mixed up during your decluttering session.  Once bags are full take them out of your house & into your car straight away, for delivering at the end of your decluttering session.  Otherwise you might end up with that "action pile" in your dining room for weeks.
BE REALISTIC
It's easy to lose motivation during a decluttering session.  Remember that Rome wasn't built in a day & if it's taken you years to collect all that stuff you're not going to clear it in 5 minutes.
Different types of clutter will take longer to clear.  For example a miscellaneous drawer containing lots of odds & ends will take longer to declutter than an attic full of old empty hairdryer & blender boxes. 
You may make decisions about what to remove quickly or you may take a little longer & that's absolutely fine.  There is no right or wrong timescale, just go with what feels right to you.
Keep it real.  You don't need every container & basket in your home to be perfectly labelled, you just need to be able to find your things.  
Chose home organisation systems & storage solutions which work for your family at the ages they are now. They don't need to be perfect.
Allocate every possession a home, chose somewhere you use the item & you'll be more likely to put it back. Get your family into tidy habits "Don't put it down put it away", children love this!
You'll be amazed at how much time & money you save once your home is organised, keep focused on the end result.  After a decluttering session you'll feel like a weight has been lifted & dropping off your donations at the charity shop will feel so satisfying.
DON'T BUY STORAGE SOLUTIONS BEFORE YOU DECLUTTER
You probably won't need any additional storage once you've decluttered so save yourself some money & postpone that trip to Ikea until after you've decluttered.  That way you'll know what you need & the space the storage is going to fill.  I'm a big fan of reusing storage you already have in your home; wine boxes, Tupperware, shoe & phone boxes.
Hopefully you got a few nuggets of inspiration from the above. Take a look at our Before/After gallery to see some of the recent room transformations that have taken place.
Join Us!
Sign up today to receive a FREE printable guide to decluttering ANY space and monthly emails packed with inspiration to help you on your tidying journey