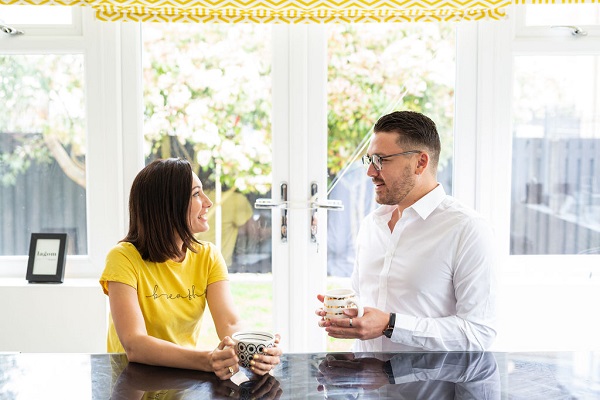 I'm the Principal Professional Organiser London & we work with clients across London, Essex & Surrey (I can also work with you virtually from any location). Being a qualified coach as well as a professional organiser, I ensure our service will help you deal with mental clutter too as well as general decluttering & organising. It's about creating more calm & harmony in your environment & life.
To get in touch you can email me, [email protected], call 07423 821 879, or click the button below to fill out my contact form
Contact Me
Professional Organiser London & decluttering service
How Can We Help You?
*COVID-19 update* We adhere to government guidelines to work with you safely in your home. Click here to read the list of precautions we take.
We also offer virtual organising, decluttering, productivity coaching & PA services.
---
We help you declutter & organise your house, improve your time management, move house, sell your home & deal with mental clutter too. This may be the first time you've considered using a professional organiser & decluttering service but if you're in or near London & feel overwhelmed in your home, look no further! There is a way through. With our guidance and expertise, you will achieve a calmer home & head & anything you do let go of will be passed on to a worthy cause. We can travel anywhere in London, Essex, Kent & Surrey so do get in touch for a chat.
Face to Face Services
£300 – 6 hour BRONZE package   |   £540 – 12 hour SILVER package   |   £960  – 24 hour GOLD package
£5 per hour premium for evening / weekends & congestion or parking charges may apply
More about what exactly is included in the packages
---
Organising & Decluttering
Our aim is to help people discover what is most important to them & find simplicity in all aspects of their lives, whether it be their home, office or emotional well-being. Whether you need help to sort out your whole house or a specific space, such as your office or wardrobe, we will empathetically work with you to declutter or organise any space & offer expert tips along the way. We find & implement the best systems to organise your space.  Hiring a professional organiser can be an excellent investment into your home & yourself. Everyone can be taught to me more organised & an organised home is one of the best ways to feel calm & content.
---
Productivity Coaching & PA Service
These services can take place either face to face or virtually. I have helped many clients who are struggling with  overwhelm. This not only impacts on their productivity but also their well-being. I coach and mentor them on how to declutter their time, prioritise and focus their attention on what matters. Some clients require a Personal Assistance or Virtual Assistant service to help them organise their home and work. I'm technically able and am particularly skilled when it comes to Canva Design and Email Marketing so I can offer professional services in these areas. Please see more info on the dedicated Productivity & Time Management & PA pages.
---
Help moving house
Moving  home can be daunting but it doesn't have to be stressful. It's a wonderful opportunity to start with a clean slate. You might need to declutter during the moving process, downsize or need help packing, unpacking or organising your new home.
If you're moving within London or out of London, we can work with you during (or at any stage of) moving process.
---
Help with hoarding
We have had specific training (through Hoarding Disorders UK) to work with people with hoarding issues. Compulsive collecting & hoarding must be treated with patience, creativity, empathy & understanding. We can help whether or not you have a diagnosed hoarding disorder.
---
Working with pets specialism
Craig founded an animal charity in the Seychelles when he was younger & has a lot of experience with pets. If you have pets, you can rest assured that they are loved & we will know how to engage with them. Perhaps you need help to organise pet things? Or learn habits to keep things tidy with pets around?
---
Virtual/Online Services – from £35 per hour
Virtual Decluttering & Organising Coaching
Feeling overwhelmed & not knowing where to start is tough. You may not actually need a professional organiser with you in person so we offer virtual declutter & organise coaching where we help you to put a plan in place to do it yourself. Or we can do it with you but virtually guiding you along the way. Whether you need help organising your computer files, emails, paperwork, setting up your home office, organising your wardrobe or kitchen cabinets, you name it we can help you professionally  organise it!
---
Bespoke Decluttering Plan
If you want to tackle an organising or decluttering project yourself, we offer a bespoke ''how-to'' plan. It includes a 30 minute phone conversation, 30 minute video tour of the area you want to tackle (this can be less or more depending on how much you want to do), sending photos for reference & follow up calls to check on progress until completion. We will write up your plan which we can send to you within 48 hours to get started. If this sounds more like something you would be interested in, please get in touch.
---
Virtual Productivity coaching
We can help you audit, declutter & automate your time, creating a plan to motivate you & be more productive. Whether you need help creating systems & habits that work or help with planning your work or family schedule, get in touch if you feel overwhelmed with busyness & need to get more done with less stress.
More about London productivity coaching
---
Virtual Assistant/PA
We provide a Virtual Assistant service to help ease some of the work & can help with, making/taking calls on your behalf, answering emails, conducting research, online shopping. As well as English, Craig speaks fluent French & Creole, and is conversational in 3 further languages. If you're a business owner, Craig has excellent design skills & can design & manage your social media, mailshots & many more elements.
More about London PA/VA service
---
About Me
Hi I'm Craig & I run the London branch of A Tidy Mind. I would love to help you declutter & organise your home, improve your productivity, move house. As well as a professional organiser & declutterer, I'm a qualified coach & have a calm & supportive manner to help you deal with mental clutter too. Organising is a true passion of mine and after first establishing your needs, I will look at your home with fresh eyes to come up with the right storage, routines and habits that suit your space. I can travel anywhere in London, Essex, Kent & Surrey (I have also worked with international clients – as well as English, I speak fluent French, Creole & conversational Spanish) so get in touch for a free chat to see how I can help you.
I am a proud, verified member of APDO (Association of Professional Declutterers & Organisers)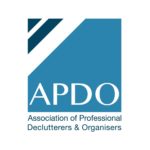 Background
I grew up in the Seychelles Islands. I was never given an abundance of toys or devices as a child. I played outside (on the beach) and had very little material possessions. My mother raised me with the idea that possessions were not the source of happiness & that I should treasure and be grateful for what I had. At the time, I wasn't happy! But reflecting back now, I am so pleased that I did not get what I wanted because it was not what I needed.
Being tidy & organised comes naturally to me, mostly due to my upbringing but also because I was surrounded my many different cultures & types of households, as the Seychelles is a very multi-cultural country.
Being a natural declutterer & house organiser helped me tremendously to become self-aware, relaxed & content in my life.  That's not to say I am perfect, I have had many rough patches in my life – but I've always managed to find my focus & lift my self up again. When I did reach those points, I would do a massive clear-out to cope with the stress which did help greatly.  I use simplicity, order & focus to help me through any difficult period.
Before stepping into Professional Organising full time, I worked in the Customer Service industry as a Manager and before that Executive Assistant & Office Manager roles. I have worked in Media, Fashion, Pet Travel & Tourism. I am also the co-founder of a non-profit organisation for Animal Welfare in Seychelles. All these experiences required me to be super organised & meticulous. I am a member of APDO, have been highly trained on the A Tidy Mind programme & have a qualification in life coaching to support the practical side of my work.
Read more about me in my introductory blog post
---
I love nothing more than supporting and empowering my clients to find calm through tidying. I enjoy writing about organising too!
Have a read of some of my blog posts:
Find Out More
I offer free virtual or face to face consultations, so why not book one by filling in the form below or by ringing 07423 821 879? Hope to meet you soon!