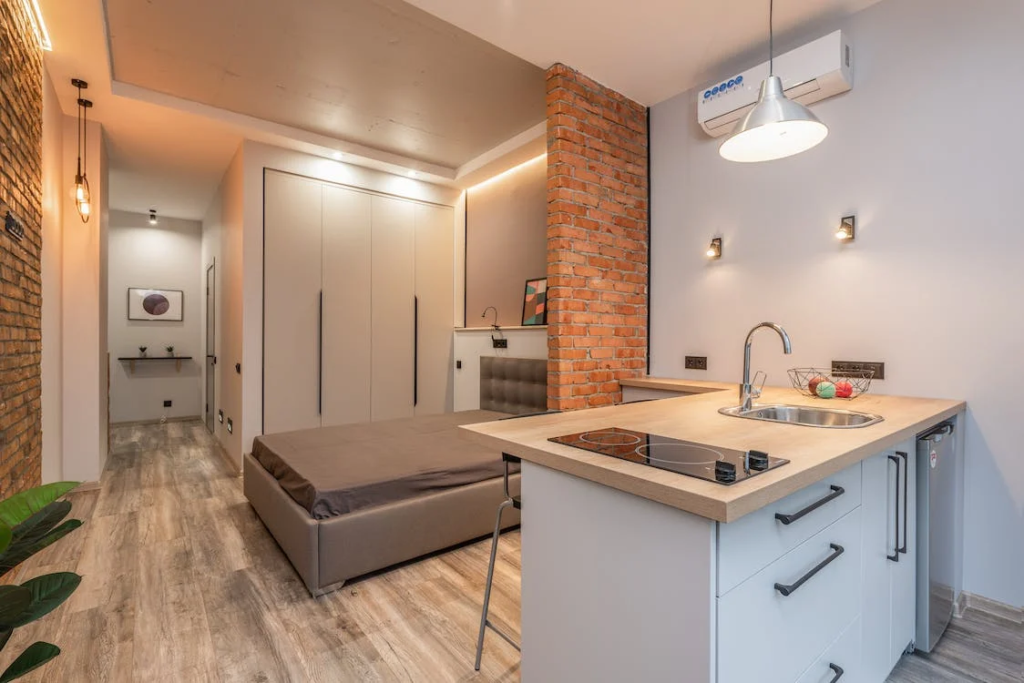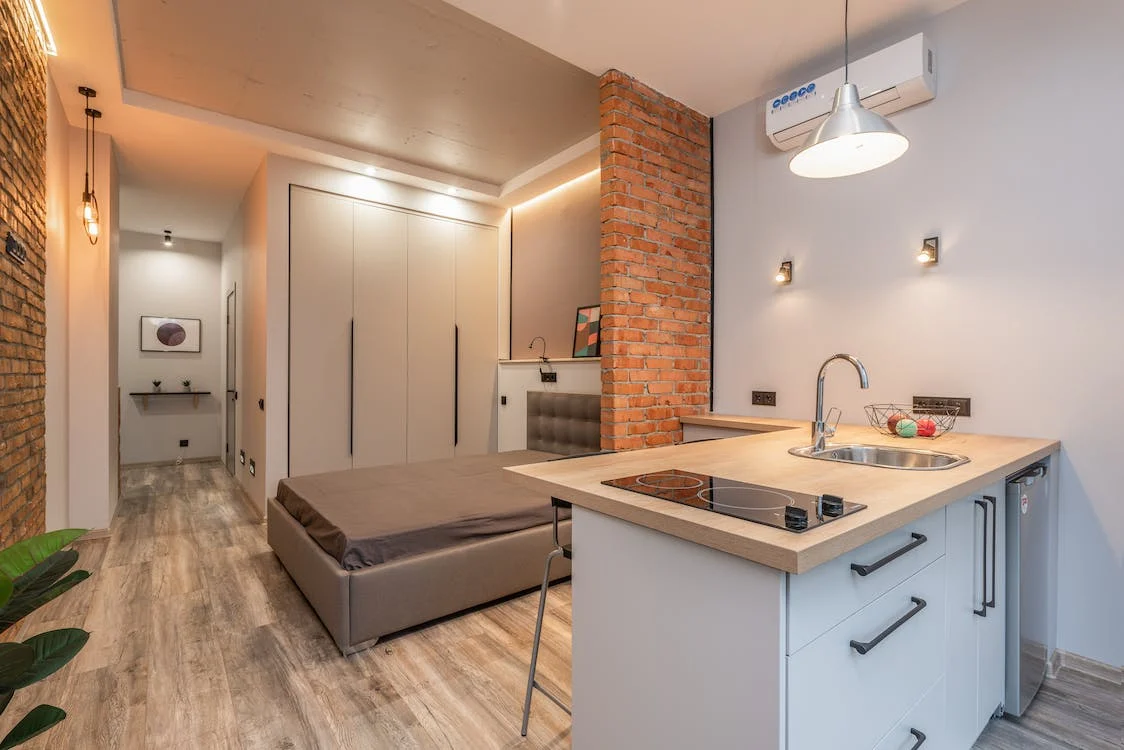 Watch any interior design video and you'll hear about the concept of open space. Removing walls to create airy plans for a living room, dining room, kitchen, or sitting area is exactly what the idea is about. 
For many people, an interior with separate rooms still retains its charm. However, many homeowners take a sledgehammer to break their traditional beliefs. By changing the interior and making it free, they want to enjoy the open area and get the pleasure of meeting friends in a spacious living room. 
Are you considering open-concept living for your future home? Then let's look at the issue in more detail. 
How did it all begin?
The development of post-war construction still absorbed the foundations of the pre-war period. According to it, each room has its own task and shares a door with the rest of the living area. However, in the 50-60s, American developers proposed a different house layout. They figured out how to use a small area more efficiently. This is how two-level houses and small but comfortable ranches appeared. 
Today, architecture and interior design are very sensitive to the economy, but they are also heavily influenced by cultural norms and the desire for convenience. The world has become unusually large and free, and this idea has been continued in interior design!
Benefits of open-concept
The open-plan living room is one of the most popular design solutions for many reasons. Firstly, an open area makes even the smallest home a little larger and brighter. Even in a small apartment, with a tiny windowless living room, you can make a big difference by changing the walls or removing the central large table. The living room can be made functionally better by combining it with the kitchen with a common open area. This way, you can communicate with your family or guests while cooking. At the same time, a kitchen island or table used for its intended purpose can also serve as a center for a buffet with food and drinks. Also, the large, open space gives parents more control over their children. You can equally prepare meals and supervise children, or do fitness while keeping an eye on a child who, for example, is reading a book on the coffee table. And if you place a TV-set or computer on the wall, you add even greater functionality to the room.
Principal things to keep in mind
We talk about the advantages of open-floor-plan homes, but other aspects of such a layout may stop you or seem significant enough to change your mind. For example, you lose the obvious enclosure or intimacy of a space when you combine rooms. It will be difficult for you to communicate on the phone when your children are watching TV or playing. Plus, you're wasting wall area that you could use for paintings, memorabilia photos, and travel souvenirs. Fewer walls mean fewer outlets too. Plus, hiding a lot of wires can be difficult in such an open space. 
Another feature of this concept is the requirement for more frequent cleaning. Scattered things, unwashed dishes, and children's toys lying on the floor will destroy all the charm of an open-space living room.
How to arrange an open-space concept in the interior? 
The free-to-plan layout leads to modern interior design trends. Yes, it definitely allows you to create a unique living space and thereby transform your apartment beyond recognition. The main thing is to follow certain rules and refrain from unreasonable actions. Review the top-importance planning points below. 
Use furnishings and lighting to highlight desired areas 
The first ingredient in the recipe is choosing separate functional spaces for furniture. For example, place a sofa and table near the kitchen to define the beginning of the living room. Next, point the center of the living room by placing a rug there. Lighting plays a crucial role in highlighting different zones and large areas as well. So, hang a state-of-the-art chandelier above your dining table. At the same time, equip the recreation area with a trendy ceiling lamp with a fan.
Maintain design continuity
It seems obvious, but maintaining aesthetics throughout your living space is of utmost importance. Fundamental features such as flooring and lighting must be consistently linked to the overall concept. Thus, place color palettes for different parts of the open space to complement each other. Also, don't forget to add layers or textures of different shades, create zest, and set accents correctly. 
Create a masterpiece in every part of the room
Creating a standout design feature in each area will help define it accurately and make your room look special at different times of the day. For example, you can make a glass wall to separate the dining zone from the relaxation area. Hanging a large pendant chandelier to brighten the center piece, or using hardwood flooring in a different color or pattern are must-try ideas too. 
Get inspired by alternative design 
There's no better way to get conceptually new interior design ideas than traveling to a specific destination and exploring local planning approaches. For example, consider a road trip to Canada, with Toronto as the starting point. Once you arrive, Toronto Airport car rentals provide easy and cheap transportation around the area. And if you are deciding on a company, prefer Enterprise car rental. Toronto Airport Enterprise options include a variety of vehicle types, so find the perfect option and hit the road. 
Get conceptual interior ideas from your chosen hotel, then head to restaurants that reflect a local approach to space planning. In addition, living in an apartment will help you learn more about spacious home design as well. Traveling is the key to new experiences!
Keep comfortable living spaces 
Be stylish, but be strategic about how you place furniture and personal items in your newly-arranged space. Don't clutter open areas with cabinets or inappropriately large dresses or accessories. Also, be sure to keep the windows to let more natural light into the room. 
Yes, open space certainly has its drawbacks. Still, the efficient use of the area, multi-functional elements, and brighter interior components make it extremely popular among modern homeowners today. So, consider this design option when planning a new home or renovating an existing one!
Join Us!
Sign up today to receive a FREE printable guide to decluttering ANY space and monthly emails packed with inspiration to help you on your tidying journey