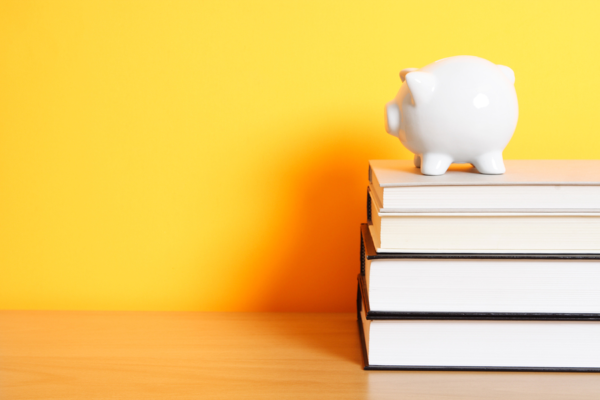 Have you ever stopped to think about the investments that you make for your home? Well, the majority of us purchase things just because we saw them in someone else's house. However, the best investments that you can make for your home are the ones that make your home and life better. In other words, they are smart investments. The next time you have some money saved for home projects, think of investments that can improve your life in terms of enhanced comfort, convenience, security, and peace of mind.  In addition, think of smart investments in your home that make your home efficient as well as those that can save you money in the long run.
That being said, below are 5 smart investments that you can make for your home.
Indoor grow tent
Eating fresh foods is one way of improving your quality of life. Moreover, growing your own food at home ensures that you have a constant supply, saving you treacherous trips to the grocery store. However, not everyone is blessed with a large space outdoors that can be used as a garden. Even where there is ample space for an outdoor garden, the weather isn't always favorable for growing crops.
Indoor grow tents make a smart investment since they allow you to grow crops indoors. In addition, they allow you to control the growing conditions for your crops. This means that you can grow them all year round regardless of the weather outside. Better still, the ability to provide your crops with the best conditions ensures that you don't lose any of your crops.
Indoor grow tents don't take up too much space. However, if you want to grow crops on a large scale, you might have to provide a bigger space to accommodate a bigger grow tent. If you don't have space, you can think of a home extension such as a backyard porch to get the space that you need.
Security systems
Burglars and intruders are opportunists with the intention to rob you of your hard-earned home items. You want your home to be safe from such people even when you are not around. Security systems give you that peace of mind that your home is secured.
However, there are many brands of security systems out there. You need to keep in mind a few things when choosing one for your home. For starters, ask yourself what you want to protect. If you have a baby that you leave with a nanny, for instance, your security system should include a nanny cam. If you are thinking of protecting your home from leaks and fire, you need one with sensors for environmental monitoring. In addition, it is important to consider your budget since you actually don't want to run bankrupt after investing in a security system. That is why it is wise to work with a professional to guide you on the best fit for you.
Smart technology
Technology is advancing and smart technology for home is growing rapidly. What makes smart technology a good investment for your home is that it brings your home amenities in one place, allowing you to control them with just a click of a button. The smart appliances are integrated with communication technology that allows you to automate or control them from a remote location. For instance, you can automate smart lights to go on at a certain time even when you are not at home. You can also control them to go on or off from the comfort of your couch. Or you can secure your home using motion activated lights. Check out ring floodlight pro vs plus for more information.
There are several reasons why you should consider investing in smart technology. For starters, it allows an enhanced level of comfort and convenience. It also adds a layer of security for your home. In addition, smart devices track resource usage.  You can easily see where resources are being wasted and adjust accordingly.
If you are moving into a new house, building or thinking of a home makeover, it is important to talk to your interior decorator about your intention to invest in smart technology. The professional will guide you on the best appliances to choose that will suit your space and style.
Solar energy
Electricity costs make up the highest percentage of home running costs for most homes. The costs also rise year after year throughout the country. With solar energy, you can significantly reduce or even eliminate electricity costs in your home. You also shield yourself from the rising costs that never seem to go down. The good thing is that solar panels generate more than enough energy for your use. Regardless of the lighting design that you have chosen, your home will be well lit.
Most homebuyers are paying more for a home with solar since they know that the running costs are reduced. By investing in solar for your home, you are increasing the value of your property in case you want to sell it in the future.
Another reason why solar is a smart investment for you is that you reduce your carbon footprint to the environment.  By not using electricity, you are reducing the carbon emissions that power plants emit.
LED lanterns
Smart investments don't have to be massive and expensive. A simple LED lantern can save you from a night of darkness when everything else fails. It is not always that you will have power. In case there is an outage due to a storm or other environmental causes, candles can only last for so long. These lamps are powerful to last long and can come in handy to save the day. They also have a tough build, which makes them safe in case they fall. In addition, they are water-resistant. They can illuminate your way around your property in case you have to check on something when it is raining. A plus, they are stylish to match your lifestyle and home décor, which make them a great addition for your interior.
---
Conclusion
The goal of making smart investments in your home is to make your life better and get a return of your money. Smart investments keep giving long after you make them. The list can go on and on. However, the above list gives you some suggestions of smart investments for your home. Invest in a grow tent to grow your food indoors, or in smart technology to give yourself control over your amenities. Don't forget security systems and solar energy. Lastly, for that dark night, get yourself an LED lantern.
Join Us!
Sign up today to receive a FREE printable guide to decluttering ANY space and monthly emails packed with inspiration to help you on your tidying journey