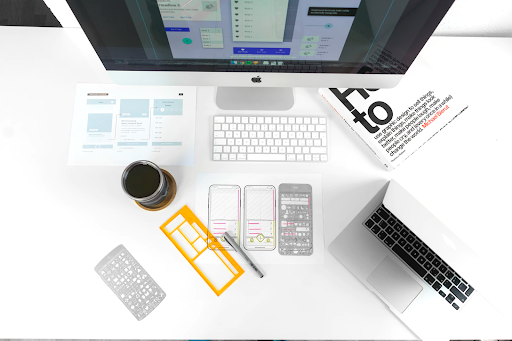 MD: There are still echoes of remote work in 2023, which is why many are still looking to enter a profession that will enable them to work from home and be creative. Overview of popular creative online professions: we have collected the most interesting ones for you in this article. 
TOP CREATIVE ONLINE PROFESSIONS IN 2023
In five years, one hundred million jobs will be replaced by robots, researchers from the World Economic Forum have found out. But we are talking about a template and monotonous activity. But the creative professions of the future are becoming more and more in demand every year. People have always loved to listen to songs, look at paintings and admire architectural monuments. And now creativity penetrates into all spheres. Even techies and IT people will soon be able to do without ingenuity and innovation. What creative online specialties will be at their peak and how to choose promising ones among those that you like, read in the article.
3D Artist
A 3D Artist is a specialist who creates three-dimensional objects. This profession is in demand in all areas related to 3D visualization: computer games, cinema, motion design, architectural visualization, 3D printing. The demand for 3D modeling and animation specialists is growing. 3D-graphics penetrates into all spheres of life. Specialists who can create three-dimensional objects are now needed not only in the gaming industry, but also in medicine, architecture, cinema, and even in production. Therefore, it makes sense to try to enter this profession, even if you are at the beginning of your professional path, you can always find a 3D artist internship.
The range of tasks of a 3D artist depends on what field of activity he chooses. For example, in small game development studios, the responsibilities of a 3D artist may include not only the creation of high-poly and low-poly versions of the model, but also UV-scanning, texturing, setup and simple animation.
Video Channel Manager (YouTube)
Such a specialist works mainly with YouTube video hosting. He has the skills of management, marketer and psychologist, so he subtly feels the mood and requirements of the target audience. It implements strategies that motivate users to watch the video to the end, repost or subscribe, put like. The video channel manager pushes users to communicate, the main goal is to improve the behavioral factors that affect the position of the video. A specialist can run several video channels in parallel.
Web Designer
Responsible for the visual part of the site: the form and style of text, pictures, animation. Achieves a balance of beauty, simplicity and understandability for users. Web designer is a creative profession in the field of design and IT. Designs websites and applications: "draws" layouts of websites, landing pages, online stores; designs interfaces for services and applications; creates templates for email newsletters and makes banners. You can not perform without knowledge of Internet marketing, advertising, copywriting and editing, as well as the psychology of the behavior of visitors to Internet resources. Must be able to use graphic programs, understand the basics of development and layout.
In web design, clear visuals and text guide the user. Website translation tools like Centus localization are needed for designers to make websites universally understandable and accessible. Using it's services, you can make websites and apps more user-friendly worldwide by breaking down language barriers. It ensures that the creativity of designers is recognized and comprehended by audiences globally.
Graphic Designer
A graphic designer is a sought-after and highly paid specialist in the field of design. Creates logos, corporate identity for brands, visual design of social networks and advertising, illustrations. Such a specialist knows how to develop logos, creates a corporate identity for a brand or company, prepares layouts for printing, develops designs for packaging, and also "Draws" covers for books and magazines.
VFX designer (special effects creator)
This profession is suitable for people who have developed artistic abilities and are able to work with modern computer technologies. A visual effects designer can create scenes from scratch using CG, as well as apply visual effects to footage. The VFX designer makes the video more interesting and exciting, fills it with new meaning and engages the viewer. The profession is interesting and creative, the special effects creator can work in the production of films and cartoons, as well as advertising, blogging, music videos, etc. The profession has an average entry threshold, knowledge in 3D modeling, Houdini, Adobe After Effects, VFX and Python will be required.
Conclusion
There are many online careers available for creatives that can help you achieve your goals and earn well. A step-by-step action should be created before picking a career. The first step is to enroll in classes or learn the necessary information on your own. You would be able to advance to a higher level after working for about 2-3 months in practice and building up a portfolio and positive client testimonials. For ideas on ways to contentedly work from home you may be interested in our previous articles:
How to stay motivated when working from home
How to make a video presentation when working from home
Join Us!
Sign up today to receive a FREE printable guide to decluttering ANY space and monthly emails packed with inspiration to help you on your tidying journey