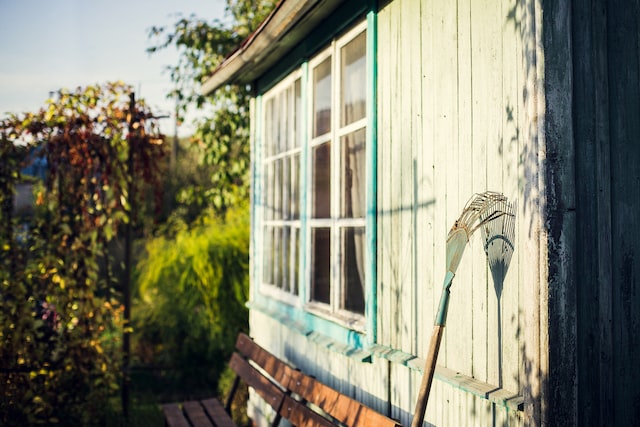 Are you longing to upgrade your home with a brand-new garden room? Perhaps you're concerned about costs escalating? Or a partner is proving hard to convince? Even tiny spaces can be optimised, or you could consider revamping a shed or outhouse. Here are five irresistible suggestions for unique things you could do with a garden room.
A Gym With A View
If you and your family share a love of fitness, having your own personal workout room will surely keep you motivated. Not only would it save you the regular gym membership and commute, but it also means no waiting around when other people use the necessary equipment. If you position the garden room at a good angle to look out onto a garden or greenery, you can also view it as you lift weights or use the exercise bike.
A Play Area For Your Tiny Tots
A toddler or two can take up a surprising amount of space, even if they barely walk. Their toys and paraphernalia are jumbled in your living room and kitchen. Often, their belongings are right underfoot, so it's a good idea to use as many inventive space-saving techniques as possible.
Having an extra garden room where you can keep all of their playthings is an ideal space-saving idea. A garden room also creates a magical playroom, offering light and fresh air. We discuss kids' room organising ideas here. And if you're considering enhancing your outdoor play area, be sure to explore the options for the best swing sets to make your child's playtime even more enjoyable.
Your Own Private Bar
Perhaps you love to go out for drinks. But then there are the cab fares and pricey cocktails. What if you brought the pub or cocktail bar to you? Many have made this idea a reality by creating their own in an elegant new garden room.
Erect a small bar area, purchase a selection of your favourite drinks, set up some twinkling fairy lights and compile a playlist. You have the recipe for a magical night with your friends, partner or simply on your own; no designated driver is required.
A Games Room
Whether you love to while away an hour or two doing some arts and crafts or perhaps going head to head over a game of Scrabble or Monopoly, one of the best garden room ideas is to use your new space as a dedicated games room.
Similarly, a garden room could become your home's go-to creative zone if you have a particular hobby: scrapbooking, building model cars, painting, flower-pressing, or making jewellery.
A Studio
Perhaps you are a regular YouTuber and need extra space to film and edit videos. Maybe you are a singer/songwriter in need of a studio. Or possibly you record podcasts?
Whatever creative niche you have found, if you're keen to set up your at-home recording studio, a grade you're could be the solution you've been looking for. It can be a great space to provide you with space and light. It can also mean you avoid any noise that other family members make.
Final Thoughts
These are just a few innovative uses and amazing things you could do with a garden room. Other uses could be a garden office or a cosy snug with a log burner. The only limit is your imagination.  
More tips & tricks to design a home garden room.
Join Us!
Sign up today to receive a FREE printable guide to decluttering ANY space and monthly emails packed with inspiration to help you on your tidying journey