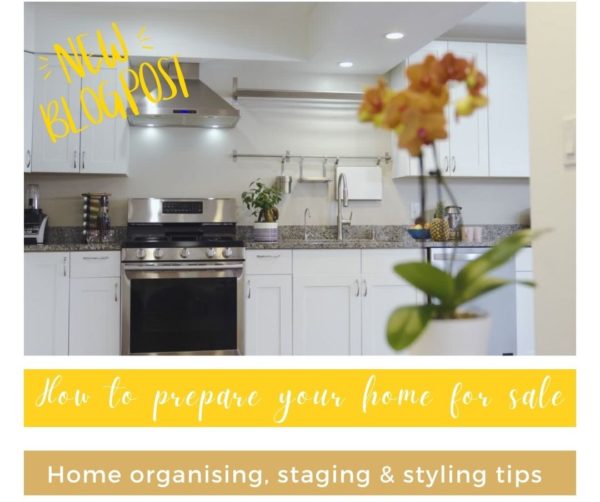 A Tidy Mind is a professional decluttering and organising service, but we also have a passion for style! We can help if you need to know how to prepare your home for sale. One of our services involves the styling and staging of houses and apartments, to make selling faster, easier and more profitable.
So, what is home staging? It is practical and advisory assistance to declutter, re-style, move furniture, re-decorate, clean and provide other aesthetic tweaks. The result being to present your home in its most appealing light to prospective buyers.
For our clients who dream of moving, it can be incredibly overwhelming to get their homes, belongings and mindset ready. There are the many elements involved. Research and planning, the emotional aspect, decluttering, packing, measuring up, project managing, moving home admin (or 'modmin'), choosing new furniture, unpacking and organising at the other end. Something that can be missed is the home staging element. However, it is well known that using home staging tips can help your home sell faster.
We're so excited to share this guest blog by Maria, the owner of A Tidy Mind – Cambridgeshire! Maria is one of our close knit team of professional organisers at A Tidy Mind. She works with clients in and around Cambridge, Huntington and West Suffolk and can help if you need to declutter, organise or move home (we operate almost UK wide – see A Tidy Mind locations)
In this blog, Maria lets you into the world of professional home staging and has shared her top tips to make your home stand out:
Maximise your budget
So, do you paper over the cracks, going for a quick repaint and replacing tired looking rugs? Or do you go for a full home renovation such as remodelling the kitchen or adding an additional bathroom? The thing is, you can never guarantee that a large investment into renovation and repairs will pay off. Major work also take time and this will delay the house sale. You could also come across unexpected costs and delays. Plus, when finished, the end result may not even be to your future buyers tastes.
DIY repairs can go a long way to improve things. Of course, they do not actually have to be completed by you, if it's not your thing. A professional home stager can help you decide what to prioritise. They can project manage the improvements, leaving you with more headspace and less stress. And they may even have a 'little black book' of trusted trades people who can complete the jobs.
Look for ways to improve what's already there. Rather than replace the carpets, professional carpet cleaning can work wonders. Paint scuffed walls and gloss yellowing skirting boards and window sills. Fill in imperfections such as cracks and holes for old hooks. Make sure you complete easy fixes which could catch a buyers eye in a negative way. These may include: replacing cracked tiles, refreshing discoloured grouting, fixing broken blinds and repairing loose cupboard doors.
Declutter!!!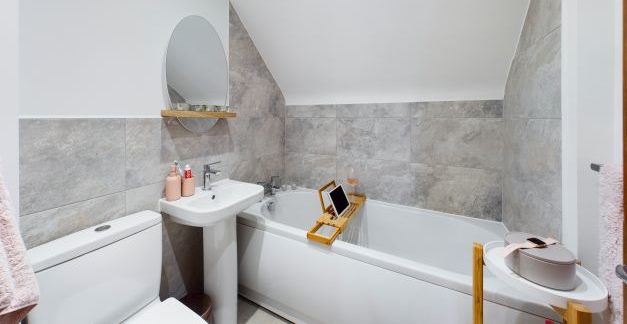 Decluttering allows your buyer to visualise their possessions in your home. This will make it far easier for them to imagine their new life there and emotionally invest into purchasing the home. It's also worth bearing in mind that your buyer may well be moving because they want more space so don't give the impression you have to things in to fit. If your home looks clutter-free, this will give them a sense of lightness, brightness and possibility. Your buyer needs to see the condition of your walls, access your storage and move around your rooms easily.
When presenting your home, you're looking to evoke a positive emotional response and decluttering optimises the living space, making your buyer feel they would get good value for their money. A clutter-free space feels relaxed and calm, which is how you want your buyer to feel.
Maria also points out that decluttering is also important because it is a good opportunity to edit your belongings, ready for moving so packing up will be less stressful. Why spend time and energy packing, moving and unpacking things that no longer add value to your life?
Home stagers often talk about 'depersonalisation'. The buyers need to see themselves in your home, without being distracted by your life. At a very early stage, you can start to pack away items that you want to keep but don't use every day. These may include: books, photo albums, memorabilia and infrequently used kitchen equipment. These can be packed up in boxes ready for moving and being unpacked at the other end. Use your own storage spaces such as a garage or shed if you have one, or ask to borrow space from family or friends. As a last resort, you could use a storage unit temporarily.
Cleaning & Purifying
Give your home a good deep clean, including the inside and outside of the windows, mirrors, door frames and radiators. Consider polishing or varnishing wooden floors. You may opt to employ professional cleaners for the task and then maintain it afterwards. Cleaning can really accentuate the features of your home such as skylights, a fireplace or flooring and make things look newer and brighter.
The ambience of any home can be easily and inexpensively improved and this can really tap into the psychology of your buyer by connecting with all their senses. Find ways to inject gorgeous smells into your home. To do this, firstly, ensure your home is well ventilated by using extractor fans in the kitchen and bathroom, not letting the temperature drop too cold and opening windows regularly. You could then set up a diffuser to use with essential oils (Doterra is a great brand). Or buy a quality candle which gives off a lingering scent (such as Neom). A room spray kept handy is obviously a good quick fix too.
Staging & Styling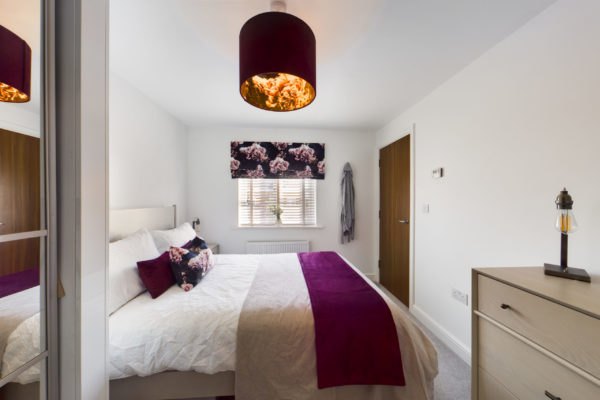 You don't need to to spend lots of money on staging but may need advice on the best things to tweak and the most cost effective ways to make changes. When staging homes, Maria often repositions furniture or moves it to another room to better show off the room layout. For example, a living room could be reconfigured to include a cosy reading corner by a window or a home working space. Furniture can even be borrowed or hired for this purpose.
Fresh flowers look great in photographs and are a very simple touch. Lilies tend to last for quite a while and fill a space with scent. If you need to update an old sofa or chair, consider adding throws and cushions in different textures to add interest. Replacing lampshades or adding lamps or lights to any dark corners can make a big difference. Mirrors placed opposite windows can also increase the feeling of space and light.
It can really help to neutralise the colour palate in your home because this will simply appeal to more buyers. By all means, leave some injections of colour. However, loud walls and lots of very bright colour can put people off. Using neutral bed linen and painting in neutrals will allow the buyer to imagine their own decor in the home.
Kerb Appeal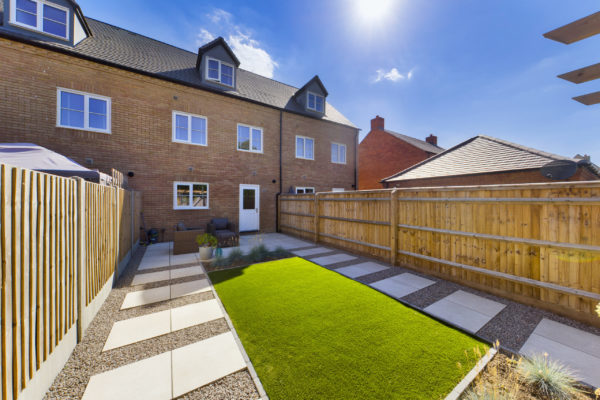 The first impression of your home will start things on the right foot. Plus, if you maintain the outside, your neighbours will be more likely to do the same, enhancing the look and feel of the whole area.
A fresh coat of paint on your front door can be a huge improvement in itself. Weeding in a front garden or in between paving and jet washing can also be simple tasks. There's always the option of rendering, repointing or recladding your exterior but discussing this with a professional home stager can help you decide whether it would be worth the cost.
If you have a back garden, bear in mind that many buyers are looking for outside space that is easy to maintain. Focus on the basic maintenance such as tidying and weeding, mowing the grass, removing rubbish and clearing dead leaves. You could also add an outdoor storage bin to hide children's toys, bikes, tools and pet equipment. Keeping everything decluttered, neat and tidy can be the most effective way to enhance kerb appeal.
Last Minute Touches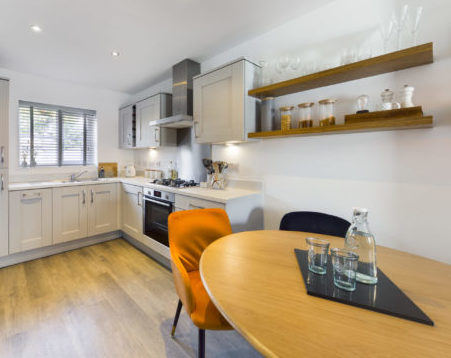 For the finishing touches just before the estate agents photos or viewings, put away personal items such as toiletries in the bathroom or framed family photographs. You could also hang fresh towels in the bathrooms, set the table attractively, put out a pot of coffee and cups or a bottle of wine and glasses. Ensure your home isn't too hot or cold. If you have a wood burner or open fire consider lighting it or open the windows. These little touches really do appeal to the psychology of your buyer, making them smile and drawing them in from the second they enter the door.
We hope you found these home staging and styling tips on how to prepare your home for sale useful. You can read more about Maria's professional organising service in Cambridge here. Or visit our homepage for details of our other locations and virtual services.
Join Us!
Sign up today to receive a FREE printable guide to decluttering ANY space and monthly emails packed with inspiration to help you on your tidying journey