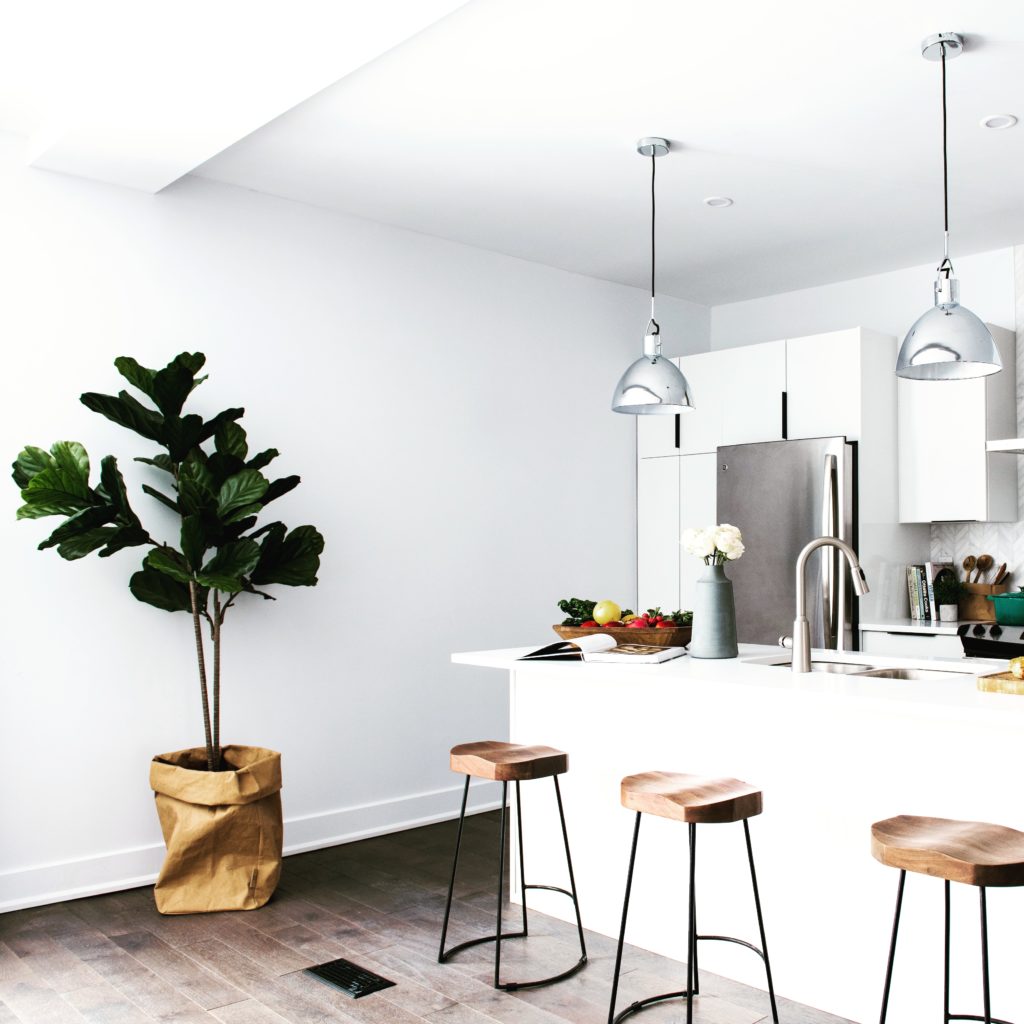 Want to give your home a serious revamp? There's no better place to focus on that your kitchen. Remodelling your kitchen can be a rewarding project that can have a huge positive impact. Your kitchen transformation can combine style, practicality and organisation.
If you are a homeowner who is contemplating the option of giving your kitchen a remodel, the possibilities are endless and can be a little overwhelming too so this post aims to create a step by step plan. This is something that is going to make a big difference in the overall appearance of your home and could even make you feel like you have a new house! Building work is something a reputable contractor should complete however so you can avoid expensive mistakes. There are also many things you can do yourself to enhance your kitchen remodel. See the below tips to inspire you and also protect you from mistakes:
Schedule a Consultation Appointment Today
It can be hard to envisage how to design a kitchen remodel. Before getting started with this process, schedule a consultation appointment with kitchen contractors. Professional advice will be invaluable and they are going to need to know more about what you are interested in regarding your home. Consider giving them pictures of your ideas. You can also ask for their professional opinion and they should have some creative solutions you may never have considered. Keep in mind, this is the work that these contractors do regularly so they have plenty of options.
If you're going for a drastic remodel, the demolition process will come first. Contemplate what you would like to get rid of such as walls, cabinets, flooring, or even light fixtures and taps. Creating a more open plan space can increase light and usable space as well as create a more social and family friendly home.
Start Framing the New Kitchen
If you have been wanting an extension to move the kitchen sink or put in a new window, now is the time to do it. It's a great opportunity to create more light or perhaps you've always wanted a special feature like a mason sink, an Aga or under floor heating. Think long term now and your kitchen will bring you joy for years. This is one of the more important steps to this process and you will want to hire an expert to help optimise your space. Right now, you may be living in a mess but don't panic! Use the opportunity to have a declutter of your kitchen belongings. Only keep what you love or use and pack your remaining items in boxes to keep them clean during the renovation. Yep, you'll definitely order more takeaway food during your renovation!
Contact an Inspector
Consider hiring someone to take on the responsibility of inspecting the work that was done or a project manager. They can make sure everything is secure and that it will meet the necessary regulations and planning permissions, Small extensions may not need planning permission but it's worth knowing all your options. Remember that this renovation can add a lot of value to your home as well as helping you get the most pleasure from your environment.
Hang the Drywall
When remodelling your kitchen, an important structural stage is to hang the drywall. This is pretty simple for the average maintenance worker or you may even choose to do this themselves if remodelling your kitchen on a budget. It's time to think ahead to interiors at this stage too. Although you don't be applying the paint just yet, this would be an ideal time to prime the walls. Consider whether you want certain features like an exposed brick wall too.
Windows and Doors Are Next
The next thing you want to think about is the windows and doors. Points to ponder on are position in relation to the sun, style, size and insulation. You don't want to have a cold draft in the kitchen. It may shock you to learn how much money you will save if you invest in new windows and doors so an investment made here can pay off. Consider skylights or bi fold doors for extra light and adding value to your home. But also remember that more windows means more to clean!
The Cabinets & Storage
As professional organisers, this is our favourite part! The drawers, cabinets, pantry, shelving and storage are key to creating a practical kitchen that makes it easy for you to cook, bake, entertain and relax. Installing cabinets can be difficult for those with no experience as they are going to be heavy and it is important to anchor the cabinets to the walls. But it's possible to employ professionals and still have lots of input.
There are some clever storage solutions such as cupboards or shelving that uses the full height of the room. You can free up wall space and use the walls for storage by adding shelving or a magnetic rack. Make the most of unused space at the ends of cupboards and consider a kitchen island for more surface and storage space too.
If you has any previous bugbears about your kitchen organisation, now is the time to solve them. For example, additional deep drawer space for pots and pans, more room under the sink, spice storage, skinny drawers for pan lids, specialist places for odd shaped equipment and hooks to hang utensils.  This would also be the phase in the project where you would get started with installing the plumbing fixtures. This would include the kitchen sink, the tap, rubbish disposal and recycling bin.
The Flooring Will Complete the Process
One of the ultimate steps will be to install the flooring. There are so many beautiful colours and styles to choose from. You may choose to embrace a particular style such as bohemian patterned flooring. Remember that the kitchen is the hub of your home and you want to get joy as well as functionality from it. Or perhaps pick a neutral style and enjoy beautiful floors for many years as you can always chop and change rugs and runners. Tiled floors are easy to clean but can be cold which is why many install underfloor heating. A cheaper alternative is vinyl, rubber or lino which has come a long way in recent years. Wooden flooring can create a rustic or country garden feel and can be re-varnished to refresh as needed but laminate options can look very realistic and be easier to maintain. It's worth thinking about your lifestyle too. Particularly you have children or animals, you'll want a low maintenance floor and a good quality mop, vacuum cleaner or floor cleaner.
The Appliances Will Tie Everything Together
The last thing to consider will be new appliances. If you've always wanted bigger fridge or freezer space, now is the time to go for it but it may also be time to simplify and declutter too. Do you really use that slow cooker or sandwich toaster? Is your food processer too heavy and complex to use so it ends up gathering dust? Keep only what you know you will use and keep surfaces as clear as possible by only storing daily used gadgets there. This way your kitchen will be easy to clean, clutter free and you can cook or bake in comfort. Some even store their microwave in a cupboard and you may be able to create shelving for small appliances such as a coffee maker or toaster.
---
The kitchen is the heart of the home. When remodelling your kitchen, you have a chance to make sure everything is exactly the way you have always imagined. If any areas in the kitchen are not right, now is the time to come up with a plan to create a better kitchen. Schedule an appointment today and a contractor will help you know more about getting started on remodelling your kitchen. Want more inspiration? Read this post on how to create more space in your kitchen or budget friendly ways to improve your kitchen.
Join Us!
Sign up today to receive a FREE printable guide to decluttering ANY space and monthly emails packed with inspiration to help you on your tidying journey