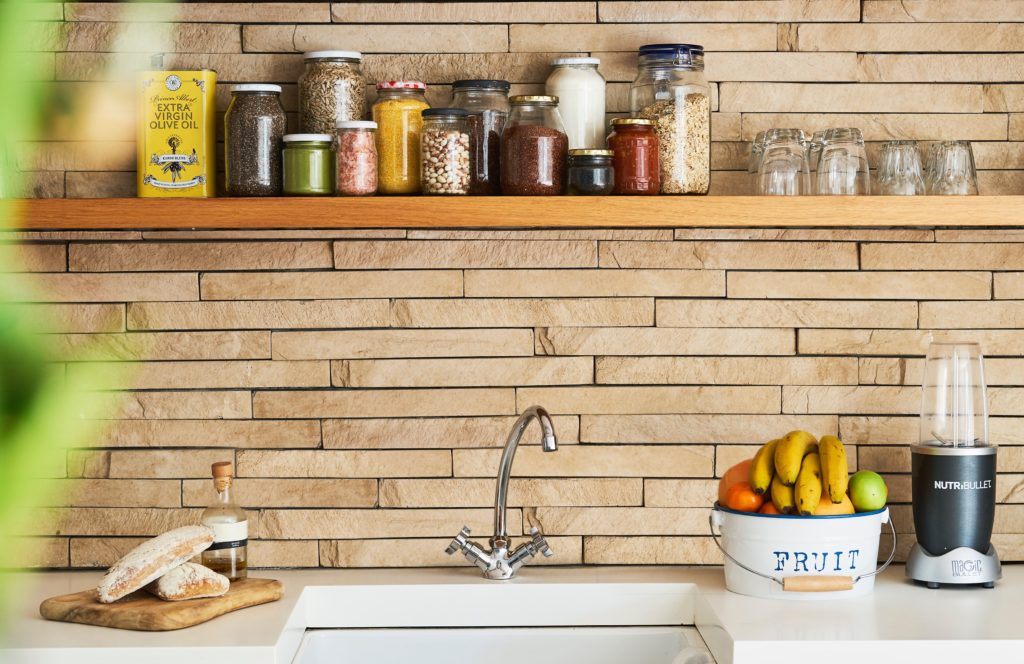 People love to renovate their homes every few years. This they do for a variety of reasons. While renovations and refurbishments are deemed reasonably necessary to maintain the beautify and liveable conditions of your home, it is crucial to consider a lot of other aspects as well. These involve not just the look and finish but mainly the utility specifics. Overhauling and renovating your home can cost you a lot of money, but it is always worth the effort if done effectively and thoughtfully. People spend a significant portion of their lives at home. This is why it becomes all the more essential to consider renovation modelling so that it makes your life as comfortable as possible at home. Improving your kitchen is a great start as it's arguably the most used and important room in your home.
Why Should You Consider Improving Your Kitchen?
Some do refurbishments and renovations to enhance the value of their house before they sell to get a better realisation value for it. Some do it to just upgrade their living conditions for a more comfortable life, while some do it every few years to ensure they keep up with the latest trends and technologies in home décor and home appliances. However, a lot of focus should always be given to the kitchen.
It is the one part of your home which requires constant upkeep, daily cleaning and up-to-date maintenance. This is why almost all home renovations start with the kitchen.
How Does It Matter?
A messy and cluttered kitchen tends to discourage you, especially when cooking. Also, unclean surroundings could create unsanitary conditions affecting hygiene. This is why it becomes crucial to always keep your kitchen clean. Renovation and refurbishment of your kitchen could include replacing cabinets, fixtures, fittings, countertops, appliances with the latest functionally upgraded components and models.
However, before you begin to design your kitchen, it is a good idea to think through the fundamental functional requirements from every user's perspective and visit a kitchen showroom.
Only focussing on how it will look may not be sufficient to remodel the kitchen. After all, designing a practical kitchen is all about bringing together the most optimum layout, creating the best working surfaces, installing the latest and most operationally sound appliances and minute detailing to ensure a very comfortable and conducive cooking space.
Most importantly, it has to be a kitchen area which will be easy to use, great to cook and enjoyable to socialise in. Let's take a look at what a few of the focus areas could be when you decide to renovate or refurbish or redesign the kitchen in your home.
Basically, you will need to think about :
The distance between your main workstations – ideally, it should be as short as possible.
The location and directional placement of the doors, windows and availability of natural light.
Location and accessibility of the electrical outlets and points.
Where and how you need the worktop space for maximum utility.
Should the worktop be closer to the stove, oven or serving area?
Type, kind and location of the storage needs and cabinets or shelving.
Safety and kid-friendly.
Space for table or bar for family to sit and talk or eat while or after cooking.
What type and which appliances are required, and where would these be located.
Where and how the most used and regularly required utensils and cooking tools will be stored.
---
While all these considerations are bound to affect and impact the layout and design, it is essential to carefully plan and blend the correct type of countertop granite for your kitchen. This will make a big difference to the overall look and feel of your kitchen. Countertop granite always adds value to the overall ambience of your kitchen. Granite finish adds a lot of ergonomic value and makes the surfaces look inviting.
The depth and a sense of space in the kitchen come from proper layout design and placement planning. Remember, simplistic designs can sometimes make chìc designer statements and focus on the operational functionality of every aspect of your kitchen. It helps to get the services of subject matter experts and experienced designers to help model your kitchen in the most optimised way.
Visiting the kitchen showroom where expert advice and different designs are showcased can also be extremely helpful.
With expert help, you can completely design and transform your kitchen in every way you want it to be, whether it is U-Shaped, L-Shaped, Island, Galley-type, Peninsular type or simply wall-to-wall type. It will all be possible to do. Creating a functionally conducive and up-to-date kitchen with the latest appliances and services adds value to your home. It increases the satisfaction level of cooking and eating meals with your family.
We hope you have some ideas when it comes to improving your kitchen. Check out these posts for more inspiration:
Signs that indicate you need a kitchen renovation
Simple steps to kitchen calm from kitchen chaos
Budget friendly ways for improving your kitchen
Join Us!
Sign up today to receive a FREE printable guide to decluttering ANY space and monthly emails packed with inspiration to help you on your tidying journey