Mismatched Items In Your Home: Keep or Throw Away?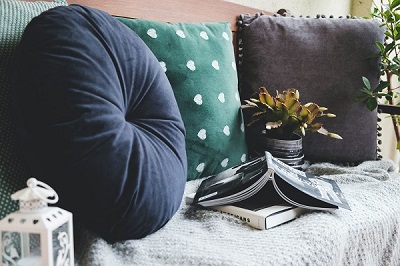 Is it time you sorted out some of those mismatched items in your home? When it comes to the question of keep or throw away, how decisive are you? There are times when mismatched items don't look right. There are also times when mismatched items can be a quirky charming touch. This guide can help you know the difference so that you know when to keep mismatched items and when to throw them away.
Socks
Socks have a mysterious habit of getting lost, which can often lead to drawers full of odd socks. What to do with these lone socks and other clothes to keep or throw away? Unless you like wearing odd socks, it's a good idea to periodically go through your sock drawer and throw away the odd ones. Some people get so tired of losing socks that they end up replacing all of their socks with 10 pairs of the same design. This allows you to easily interchange your socks even if you lose one.
Tableware
Mismatched tableware can be a nuisance when you want to throw a dinner party for guests. If you haven't got a full identical set of cutlery or plates, it could be worth buying yourself a new set. If you don't throw dinner parties and aren't worried about mismatched cutlery or plates, then it may not matter too much. 
Drinkware
Glasses can often get broken leading to mismatched sets of glassware. If this frustrates you, it could be worth buying a new set of quality highball glasses or wine glasses and taking measures to handle them carefully. Mismatched drinkware is something that you can sometimes embrace. When throwing a dinner party, giving everyone a different novelty glass could add to the fun of the evening.
Chairs
Mismatched living room chairs can work so long as the rest of the decor in the room has a sense of harmony – consider trying to match up the cushions and curtains, as well as trying to keep side tables and cabinets the same colour and texture. When it comes to dining room chairs, it's usually better to have a matching set. If you've got lots of wooden chairs and they're all different designs, one trick to help them all match could be to paint them all the same colour – this can sometimes be enough to give them a sense of harmony.
Cushions
It's possible to use lots of different styled cushions on a sofa, however you should consider the type of sofa. Lots of different patterned cushions might clash with a patterned sofa – ideally the sofa needs to be a single texture. When using coloured cushions on a coloured sofa, you should also make sure that the colours work well together – it's better to use lots of brightly coloured cushions on a neutral-toned sofa. 
Wooden furniture
As a rule, try to keep wooden furniture in a room to the same tone of wood. A mix of light coloured wood and dark coloured wood can look a bit odd. As mentioned with mismatched chairs, a solution could be to upcycle and paint them all the same colour. However, if you'd prefer to stick with natural wood tones, it may be best to get rid of any wooden furniture that doesn't match the tone of other furniture in the room. 
We hope you enjoyed this post. Want tips on how to make the most of your home?
Check out previous blogs:
Join Us!
Sign up today to receive a FREE printable guide to decluttering ANY space and monthly emails packed with inspiration to help you on your tidying journey